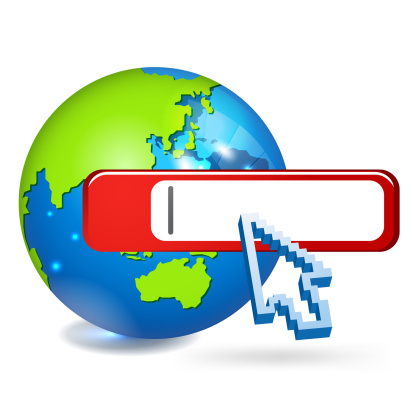 Google is one of the most commonly known and used search engines on the Internet. It allows anyone to have instant knowledge whenever and wherever they want. The development and innovations of smartphones have enhanced this capability.
So, what do you know about Google? Are you taking this amazing search engine for granted? While it's likely that you use this search engine everyday, you may be missing out on a few tips that will help you get the most out of your everyday searches. Here's a list of 5 ways to leverage the use of your favourite search engine.
Refine Your Search Results
Google typically produces the best possible search results related to your inquiry whether your search is refined or not. However, if you're looking to omit something from showing up, you can use the minus (-) symbol.
For example, if you keep seeing search results unrelated to what you're looking for you can use the minus symbol to exclude these results. So, if you're searching for info about Steve Jobs unrelated to the iPhone, you can search "Steve Jobs -iPhone-smartphone." This will omit any phone related content from showing up in your search result. This can be useful in finding exactly what you're looking for.
Search Qualifier
Google allows more filtering options by supporting a variety of search qualifiers. Here is an example of one of the qualifiers Google supports:
Search inside a single website: If you want results from one website only, make your search inquiry followed by "site:" and the url of the website. For example: Apple site:apple.com. This will ensure you only receive results from the Apple website.
Refined Image Search
By visiting google.com/advanced_image_search, you can refine your image search result even more. This page allows you to search for images based on size, region, file type, and even specific colours.
Reverse Image Search
Another cool and useful feature is the Google reverse image search. This feature is supported on most browsers and basically allows you to upload an image file and find information on that image. For example, if you upload a picture of the iPhone, Google has the ability to recognize the photo and produce informative content on the image. It works with faces as well; if Google recognizes the photo it will provide you with the content it can find. Additionally, Google can direct you to websites where the particular image appears, and can even show you similar photos.
View Your Search History
If you navigate to google.com/history, you'll find a comprehensive list of all your Google history. This page also provides the user with loads of data about their searches, like how many searches they've made.
You also have the ability to delete all of this history by checking the box next to the search and clicking the "Remove items" button. This editing is great as it can remove annoying ads that are targeted at you and your interests. You can also turn off the history completely.
For more information on how to leverage your Google searches, feel free to contact our company at PNJ Technology Partners. Give us a call at (518) 459-6712, or send us an email at info@pnjtechpartners.com. We are passionate about providing you with tech information that will make your life easier!