Keep hackers from turning you and your business into a victim with these cybersecurity best practices.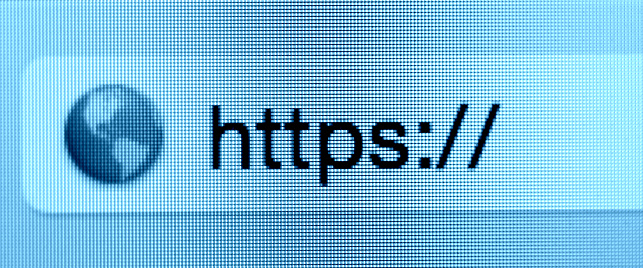 Cyberattacks come in many forms, and no part of your business seems to be safe from them. You work for months to prepare your website. You go into painstaking detail over each section and prepare for your go-live date. You are so proud to show your corporate baby to the world. Then a few months later, you go to log into your website to find it has been hacked. Not only does this affect your business data and reputation, but also your position in Search engines. How do you keep this hypothetical from becoming your reality?
What type of website you have can determine what kind of attacker targets you – for example, WordPress website customers are targeted by hackers using one of three options: a single bot, a person, or botnets. A single bot is an automated program that is used to search for vulnerabilities; once it finds vulnerabilities, it exploits them. A person will be manually searching for weaknesses. While this seems old-fashioned or slow, it is usually the method of choice for high-value websites. Lastly, Botnets are groups of machines that run numerous programs that collaborate. Similar to how a single bot works, botnets work as a high functioning team to carry out a vast number of attacks simultaneously. With so many different types of attackers, how does one protect themselves and their website?
Stay Up-to-date With Cyberattack News
The best offense is a good defense. To prepare for, respond to, and recover from an attack, you need to know what you are up against. You can prepare for Cyberattack by keeping up to date on current cyber threats to your company. Over 2 million new malware attacks are launched every day, with recent examples including the Meltdown and Spectre bugs. Both Spectre and Meltdown could allow potential attackers to access to data, but these aren't your only threats. You need to also prepare for other Cyberattacks such as Ransomware, crypto, and malware attacks. Forbes magazine reports these are the top cybersecurity threats to look out for in 2018.
Update Security On Your Login Page
Similarly to your email password, you should take great care in protecting your website admin access. You should use strong passwords so they can't be easily guessed or forged. Secondly, you should memorize your website passwords, rather than write them down, as this poses another security risk. Thirdly, remember to change the password frequently – it is recommended that you do so every two months.
Update Software
Updates always seem to come when we are at our busiest. Whenever there's an opportunity to update, it's essential to do so. Updating is like having a secret security group continually working to keep your business safe. Updates provide protective patches that safeguard your data from the latest cyberattacks, such as Meltdown or Spectre. Plus, they keep your computers and systems running optimally.
Security Plugins
Security plugins offer your website features that range from protection against malware attacks to an added firewall and database security. Each plugin comes with own cost and features – for example, one of the highest-ranking WordPress plugins is WordFence. This plugin continually scans your folders and files on your website for signs of malware infection. Once it finds an infection, it can rapidly notify you as it blocks the malware. Another WordPress plugin that packs a lot of features into a small package is Sucuri Security. Through this plugin, you can have security activity auditing, file integrity monitoring, malware scanning, blacklist monitoring, as well as a website firewall.
HTTPS Instead Of HTTP
How much difference can one letter make? Between an HTTPS and HTTP, surprisingly it makes a massive difference for security. Hyper Text Transfer Protocol Secure is the version of HTTP which transfers data from your browser and your website. The difference is that one letter "S" – secure. This means that any and all communication between your browser and your site is protected with encryption.
Secure Webhosting
Another way to strengthen the security of your website is by using a secure web hosting company. There are lots of big and small names to choose from when deciding on a web hosting provider. This is where it is essential to use your list of non-negotiable features that you want from your host to narrow down your choices. For example, you could look for a host that offers a Virtual Private Server, which conceals the identity of your service and improves privacy. Another important feature to look for when deciding is how many users it can support.
Lock Files/Folders
One of the simplest ways to improve the security of your website is by locking or hiding files. You can place passwords on files or folder, that way they cannot be opened without your key. Additionally, you can also encrypt them so that they are unreadable without your password. You can do this by using a password-protection system or using file permissions that are already in place. Check to see what features your web host offers.
With all the ways that a hacker can gain access to your business's data, it is crucial to stay one step ahead. Remember the importance of securing your website as well. Something as simple as a secure password for your admin page or locking specific files can make a huge difference for you and your business.