Today more than ever, businesses depend on technology to get the job done. This new digital landscape requires that companies protected themselves with a well-planned and executed cyber security strategy. With the increase of cyber-attacks, businesses need to make cyber security a top priority, which starts with well-trained system users.
The more businesses depend on technology to get the job done, the more a well-planned and executed cyber security strategy is needed. The new digital landscape in which the world now works is in desperate need of protection against cyber-attacks, as most know from the email hacking incidents concerning the recent political campaigns. Unfortunately, cyber-crimes are on the rise, and therefore businesses should make cybersecurity a top priority. An educated plan of attack for every business, starts with well-trained system users.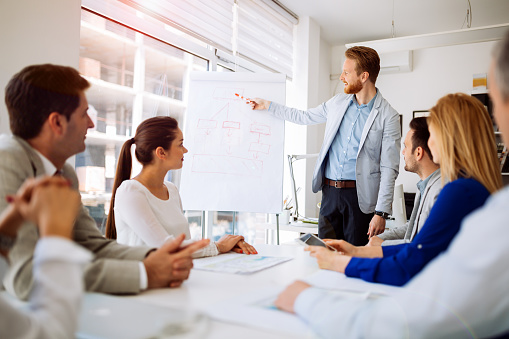 Whether you are a small start-up in Albany with just two employees or an international corporation with five offices around the globe, every business that uses the internet is at risk for cyber-attacks that include data breaches via poorly protected networks. Each company should access their risks, plan, organize processes and educate their employees to reduce the vulnerability of these often-debilitating cyber-crimes.
A successful cyber security program is important for the privacy of the business and its customers, as well as the real safety of employee and client data. Here are some tips for a good strategy for your business:
Tips for a Successful Cybersecurity Strategy from PNJ Technology Partners
Educate Your System Users – When it comes right down to it, the weakest link in cybersecurity may be the employees. Without even realizing it, system users may leave the business exposed to risk. It is crucial to make sure each employee is educated with the processes put in place to ensure system information is protected against cyber-attacks. This involves training for every process that is designed for the protection of common threats as well as deceptive practices that are threats to the system. Companies should include training on secure browsing, cryptographic communications, effective password management, and proper secure configuration of the system.
Real Time Traffic Monitoring – Businesses should prepare for real-time monitoring of systems logs as well as all network traffic for abnormal activity. Once the suspicious activity is recognized, the proper technology and a competent IT team should be in place for immediate action to resolve the possibly dangerous situation.
Protecting Your System – Ensuring your system is not vulnerable is crucial in avoiding a cyber-attack. Be sure to have processes in place that will protect the integrity of your system. The use of automated tools that test the vulnerability of your system and check the security of computers and servers to detect weaknesses is vital. Also, anytime you utilize new resources such as vendors that may have access to your network, it is important to check and test the system.
Managing Your Certificates and Server Authentication – Ensure that you are utilizing a system that allows automatic renewal of your certificates so that it is always protected. In addition, to protect your email system, a secure server authentication process is also recommended. This combination of methods will help protect your system daily from a cyber-attack.
Please contact us at info@pnjtechpartners.com or (518) 459-6712 for more information about a cybersecurity strategy for your business or organization.