In February of 2016, a group of hackers managed to steal $80 million from Bangladesh's central bank. Attempting to steal a billion, the hackers took advantage of the bank's lack of firewall and second-hand $10 routers. The attack drew attention from the world both because of its links with past attacks and because of what it implies about bank security in general.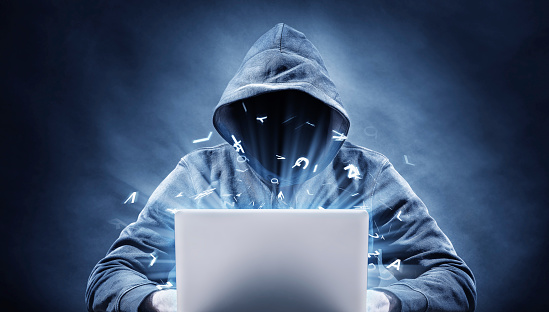 Everyone at Risk
According to Eric Chien from Symantec's Technology and Security Response division, the malicious application in Bangladesh contained the same code as attacks recently staged against banks in Vietnam, the Philippines and South Korea as well as the Sony attacks from 2014.
Chien continued to explain that because the Sony attack had been traced to North Korea, there is good reason to believe the other attacks may have originated there as well, indicating a potential connection to state-sponsored cyber attacks. When asked in a Bloomberg West interview if the federal banks could be at risk for this type of attack, Chien responded with an emphatic, "absolutely everyone is at risk."
Lack of Tailored Security
Cyber attacks on banks are not new, and according to Mary Jo White, SEC Chairwoman, "We found as a general matter so far, a lot of preparedness and a lot of awareness." However, she continued to explain that banks are not necessarily embracing the right solutions. In spite of their preparedness, "their policies and procedures are not tailored to their particular risks."
Low Hanging Fruit
Raj Goel, Chief Technology Office from Brainlink International, explained that attackers are more likely to go for low-hanging fruit. They attempt to breach the institutions where they are more likely to succeed, and their ambitions are getting bigger and bigger. Before the Bangladesh attack, even trying to steal a billion was unheard of. Now, the goal is out there, and unfortunately, too many banks have security practices that effectively make them "low hanging fruit".
Goel asserted that it is not important who was behind the attack. Rather, it's important to know how to protect yourself from a future attack.
Out of Date Models
The key insecurity of most banks, Goel explained, is that SWIFT is 42 years old. It is based on trust models developed in the 1970s and 80s when banks did business very differently. Back then, they were smaller, closer-knit organizations.
In contrast, now most banks are incredibly porous. They have thousands of partners, contractors, consultants and mobile employees. All of these potential holes in the fabric of the bank's security are further compounded by old equipment, outdated processes and a lack of accountability.
Moving Forward
In order to ensure they are protected, banks need to reassess their cyber security protocol. They need to work with a technology expert to ensure they have tailored safeguards and solutions in place for their unique needs. In particular, banks, credit unions and other financial institutions need to review their architecture and technology. They need to revise their policies and procedures as well as their business's culture.
"This can be embarrassing or thought provoking for many institutions," Goel explained, but they need to submit to the process. Although it may involve a lot of change or expense, ultimately, it is a critical part of protecting the bank's data and financial assets, and it shows banks how open and porous they really are. Without that information, it's impossible to find the right security solutions.
If you are ready to assess your cyber security, contact us at (518) 459-6712 or send us an email at info@pnjtechpartners.com for more information. PNJ Technology Partners is the trusted choice when it comes to staying ahead of the latest information technology tips, tricks, and news.