When the Going Gets Tough… These 5 Gadgets Are Tougher Than Nails.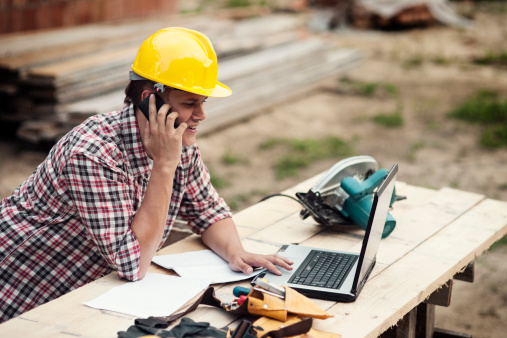 If you're like most, you tend to put your electronic devices through an immense amount of daily abuse. Whether your smartphone finds it way to the floor several times in a day, or your tablet enjoys taking bungee dives off the desk, you will love some of the tenaciously designed gadgets available on the market today.
Panasonic Toughbook 31
We aren't sure what type of maniac Panasonic had in mind when they designed this beast, but there is literally no level of mishandling that this laptop can't handle. Aside from having all the features you would expect from a well made laptop, such as an intel 5 processor at 2.3 GHz, $GB of RAM (with an option for 16GB of RAM), 18 hours of battery performance by default, and heaps of interface options, it's the Toughbook 31's durability features that truly steal the show. Below are just a few of them:
drop shock protection (thanks to its magnesium alloy chassis)
heat resistance
moisture resistance
vibration resistance
Getac F110 Tablet
This Windows powered tablet packs some burly specifications, including 802.11ac, Bluetooth 4.0, along with optional 46LTE and GPS as well as an 11.6-inch screen sensitive to touch (even with gloves). But where this anything but average tablet really packs its punch is within its ability to withstand virtually any mistreatment, including:
cold resistant up to – 21C
heat resistant up to 60C
ultra-strong casing
And if that wasn't enough, it also comes with a 3-year bumper to bumper warranty that includes accidental damage. You know, for when you leave it in your oven.
Sonim XP
If you are a person who works in a harsh environment, or if you're just generally accident prone, this heavy duty LTE Android smartphone will more than accommodate. Below are even more of the Sonim XP7's impressive features:
completely dust proof
water proof up to depths of 6.5 feet for 30 minutes
runs on Android 4.4 KitKat
Powered by a 12 GHZ quad core processor
speakers able to pump out sound up 103 dB
Not only was this phone tested against a dozen different chemicals and oils, its case is designed to withstand the weight of a truck!
ioSafe Rugged Portable SSD
The ioSAfe Rugged Portable SSD is certainly not your average portable storage drive. This durable little gadget comes in an aluminum and titanium design. The aluminum design is able to withstand up to 2500 pounds, while its titanium design is built to withstand a whopping 5000 pounds! What else does this ultra-tough portable drive have, let's review:
can withstand immersion in various chemicals including diesel and aircraft fuels
safe in water of depths up to 30 feet for as long as 3 days
ultra-durable casing
UV resistant
Corsair Flash Survivor
If you want to take keeping your data safe to a whole new level, then Corsair Flash Survivor is an excellent choice. Its super fast 3.0 interface allows access to large files without experience lag, but it's the added durability and damage resistance that makes it really special.
made from aircraft grade aluminum
vibration resistant
shock resistant
waterproof up to 200 meters
Discover even more exciting gadgets like these! Contact PNJ Technology Partners at (518) 459-6712 or send us an email at info@pnjtechpartners.com today!