Guess Who's Making It Easy to Pre-Order Your Caffeine Fix from Your Smartphone?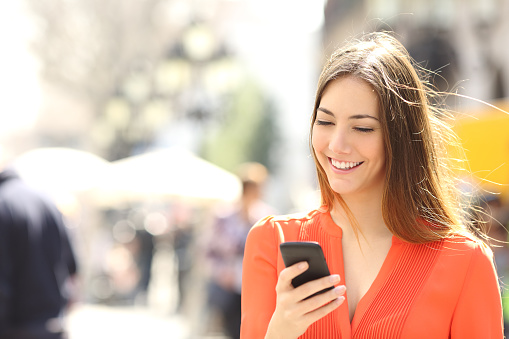 If You Guessed Starbucks… You Guessed Right!
If the thought of having to wait in line for more than 52 seconds for your beloved caffeine concoctions causes you to fly into panic attack mode, you are about to be very happy. Starbucks announced that effective immediately, they will be offering their Mobile Order and Pay service to all 7400 company owned stores nationwide. This nothing short of genius concept allows customers to place their order at the Starbucks location of their choice, and pay for it via the Starbucks app on an iPhone or Android device.
This allows customers to pick up their already paid for order without having to deal with long lines that are riddled with aggravating customers who wait until they reach the counter to decide what they even want (if you are one of those people, you also need this app). Gone are the days of extended caffeine withdrawals in the morning, or any time of day for that matter, Halleluiah!
Starbucks Mobile Order and Pay
Starbucks initially tested its Mobile Order and Pay app in Portland, Oregon in December of 2014, eventually spreading to an additional 17 states this past summer. This latest announcement marks the full rollout for Mobile Order and Pay nationwide, a move that has proven to be quite profitable for the company according to Starbucks CEO Howard Schultz.
Paying by Mobile Device Becoming More Common
Paying for your items via your mobile phone has become increasingly popular since the introduction of services such as Apple Pay, Samsung Pay, and Android Pay. These services have allowed consumers to pay for items from wherever they are at supported retailers.
How Starbucks Mobile Order and Pay Works
Once you have downloaded the Starbucks app to your iPhone or Android device, you will be prompted to sign up for the My Starbucks Rewards Loyalty Program. Next you get a Starbucks card that you can load funds to and add to your smartphone (the card also earns rewards each time you make a purchase).
Once you have launched the Starbucks app you will be able to choose the store closest to you using the programs map view. Once that's done, you simply place your order, pay for it, and the app will give you an estimated timeframe as to when your order will be ready for pick up.
Although the Starbucks iOS app supports the Apple watch for locating stores, making payments, and earning rewards, the Mobile Order and Pay is not yet available for Apple smartwatch users, so it will still be necessary to have an iPhone or Android device if you wish to tap into the full service.
Mobile Order and Pay to Expand Globally
If you are a Canadian or UK resident, don't fret. Due to the huge and rapid success seen with Mobile Order and Pay in the United States, Starbucks has decided to expand the service to selected stores in both Canada and the UK by this October.
To learn more about this and other exciting apps that can simplify your life, contact PNJ Technology Partners at (518) 459-6712 or email at info@pnjtechpartners.com.