A Black Hat conference that took place in August in Las Vegas further underscored the need for everyone everywhere to have cutting-edge cybersecurity. Attendees consisted of more than 11,000 (well-meaning) hackers, who were there to display their best hacking skills and tricks in the name of better network security. The overall goal of the show was to expose loopholes and potential threats to security systems so that they can get a (hopefully permanent) fix.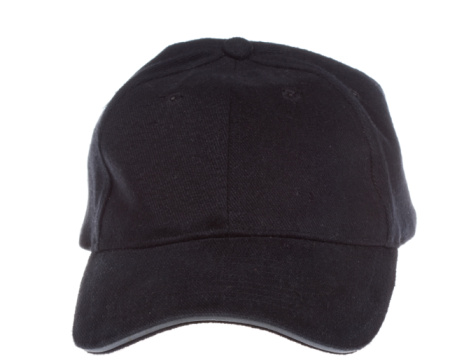 Two hacker-attendees in particular – Chris Valasek and Charlie Miller – made headlines in 2015 when they hacked into a Jeep's computer system, which had the both negative and positive fallout of Fiat Chrysler having to recall 1.4 million of their vehicles. This year, Valasek and Miller built on their hacking notoriety, showing that they could turn the steering wheel of a Chrysler SUV from a laptop in the backseat of the car. The SUV dramatically crashed into a ditch, Fiat Chrysler is again in a tizzy, and, well, lesson learned.
Part of a statement by Fiat Chrysler to CBS News on the matter discussed their newly-launched bug bounty program: "[We have] launched a bug bounty program through Bugcrowd, to provide a forum for all cybersecurity researchers to responsibly disclose vulnerabilities to the company and provide financial reward for such disclosure."
Here's a list of some more hacking revelations this year's Black Hat Conference in Las Vegas shared with the world:
Your light bulbs can also now be hacked. This one goes to Internet of Things concerns, via a presentation by NewAE Technology CTO Colin O'Flynn and Eyal Ronen, Israeli graduate student, who shared drone video footage of office building lights being hacked, then promptly hacked the lights at the Las Vegas conference.
Chipped credit cards can also easily be hacked. Banks have claimed that their chip-and-PIN cards are safe. Hackers at the Black Hat Conference found otherwise. Click the previous link for proof of this.
Even Apple is asking for cybersecurity help from hackers. Apple is even getting nervous, offering hackers a $200,000 top prize for finding security loopholes in their own networks and software.
Be afraid…be very afraid…of USB drives! A Google researcher named Elie Bursztein conducted an independent study whereby she dropped 300 USB drives on her college campus. 98% of them were subsequently picked up, with nearly half of those being plugged into a computer. The message said, "Call home" to those who thought they were getting cool new video games or movies out of it, but, they could have just as easily been infected with malware.
No one is completely safe from getting hacked – including hackers themselves. This fact was proven when even the Black Hat Conference itself got hacked, right in its operations center, via a hacked Wi-Fi network. It appears, even in its zeal to stop hackers, the hacktivist-heroes themselves got punked. This shows us that literally no one is safe from hacking. Or, maybe it was just a big hacking publicity stunt. Same difference.
Ask an Expert
If you have questions or concerns about cybersecurity or hacking threats and attacks, PNJ Technology Partners is the leader in providing managed IT services in Albany. Contact our expert IT staff at (518) 459-6712 or send us an email at info@pnjtechpartners.com if you have any questions or concerns regarding updating your cybersecurity, and we will be happy to answer any and all your questions.