Cybercrime is on the rise, and every business must have cybersecurity protocols in place. Read on to learn what steps you need to take to keep hackers at bay.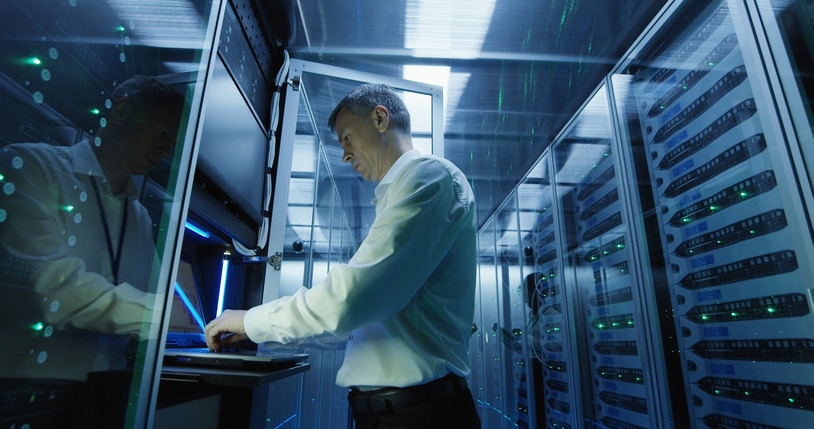 Cybersecurity is a vital pillar of modern business. Hackers are shifting their attention to smaller enterprises, and data breaches can cost you time, money, and the trust of your customers. Below is a checklist of cybersecurity practices you should employ to minimize your risk of being hacked.
Use a branded email account
A branded email account exudes professionalism and gives you more control and security options than a free email service. Invest in an email provider that has the features you need, and make sure that your employees use only their business email to communicate with team members, customers, and business partners.
Keep software up to date
From operating systems to individual apps, it's vital to install software updates in a timely manner. Outdated software may contain vulnerabilities that hackers can exploit. Rarely, an OS update may cause issues with certain programs, which brings us to our next tip.
Back up your data
Even the most comprehensive cybersecurity plan has its faults, and you'll want a way to recover your data if the worst happens. Back up your data on a regular basis to an onsite and/or remote server. Consider investing in cloud storage or automated data backup solutions.
Educate and train employees
To maximize your company's cybersecurity, you'll need everyone to be on board and well-versed. Work with your IT team to design a versatile training program that caters to multiple learning styles. For example, you may have a bulleted presentation with concrete examples and a hands-on practice session. The program should teach employees daily security habits, signs of phishing, and what to do if they suspect a data breach.
Monitor all activity on your network
Data breaches can occur externally or internally, 24/7. A managed services provider (MSP) can monitor when devices connect to your network and what files are being accessed. Large data transfers or odd access times may point to a security risk.
Implement layered email security
Phishing is one of the most prolific tactics hackers use to steal data. By pretending to be a co-worker, supplier, or another person of trust, a hacker may send a malicious attachment or link to an infected website. When the victim opens the file or link, the system becomes infected with malware that may log keystrokes or encrypt files with passwords known only by the hacker. Using tools such as DKIM (DomainKeys Identified Mail), DMARC (Domain-Based Message Authentication, Reporting, and Conformance), and SPF (Sender Policy Framework), you can greatly minimize email vulnerabilities.
Manage accessibility and user permissions
It's important to manage who can access certain files. By setting user permissions, you can grant or deny user access to certain documents. This helps prevent employees from sharing sensitive files with people outside the company or accidentally modifying a report. You'll want to update these permissions when employees leave the company to prevent remote access.
Set password requirements
Weak passwords are a major vulnerability, especially if a hacker has done research on the account owner. Passwords should be at least eight characters in length and contain a combination of upper and lower case letters, numbers, and symbols. You should also mandate that all employees change their passwords at least
Use multi-factor authentication
Multi-factor authentication (MFA) uses multiple layers of identity verification in conjunction with the traditional username and password requirement. These might include security questions, a retinal or fingerprint scan, randomly generated PIN sent to the user's mobile device, or a physical token that only the rightful owner of the account would have. The more layers present, the lesser the risk of a hacker getting through.
Just like the technology behind it, cybersecurity is constantly evolving. Whether you have an in-house IT team or an MSP you can trust, it takes teamwork and vigilance to keep your data safe and your customers confident in your business.