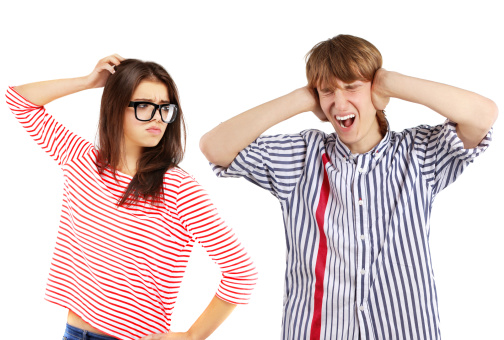 We all have that one person on our friends-list. You know who I'm talking about – that person who posts everything including the kitchen sink to their Facebook page. Pictures of what they have for dinner and check-ins at the corner store. But they ARE your friend, and you don't want to hurt their feelings. Maybe unfriending them would be the best solution for you, but it would cause unneeded drama. Frustrating, isn't it?
What can you do?
Did you know the average human has a limit of 150 friends? It's actually pretty difficult to make space in your brain for connections with too many people – it gets clogged up. How do some people manage to have thousands of friends and how do they keep these people straight? There is a great way to filter out those annoying people and those "Facebook Friends" who you really don't know, but don't want to offend.
Here's how:
Hiding Posts: In your newsfeed you can turn off a story you don't want to read, a game that you will never play, or stop following a particular person. Have you ever found yourself wishing you hadn't clicked "like" on one of your friend's posts when you get fifteen thousand comments from other people that you don't even know? This is the perfect solution. When you are in your newsfeed, just click the "down arrow" aligned with the person, page, or post, and select the option to stop seeing something or to unfollow. Simple!
Unfollow: Unfollow doesn't remove a person from your friends list, but you stop seeing what they post. Perfect for the annoying friend that you really don't want to unfriend or completely block. You will still be their friend and continue to like their page.
Tweaking Ads: Facebook is a corporation, and as a corporation it needs to earn revenue. One way Facebook does it is through their advertising. Be careful when you elect to hide ads. If you hide one ad, then Facebook thinks you really did like that ad. Go click happy and then Facebook gets confused on what matters to you. A better option is to go into the section on "Why Am I Seeing These Ads" and tweak your settings there.
Create Lists: Facebook allows you to create lists such as co-workers, high school friends, family, etc. The list feature allows you to see only the posts done by members of these lists. To create a list, in the left column next to FRIENDS click the "more" link and select "Manage List." You can edit an existing list or create a new list and add the people you want to follow. Here are a couple of cool tips. The first is to add your best friends to your close friends list – you will see more of them in your news feed – and add your acquaintances to the Acquaintance list, so you'll only see updates from them from time to time. The restricted list allows you to not show posts to those people when you add something to Facebook, in case you want to avoid drama from someone who might object to a post.
These tips will allow you to have a clean newsfeed with Facebook and filter out the stuff that you really don't care about. We hope you enjoy the new clean Facebook experience!
For more tips and tricks on how to handle social media, particularly for modern businesses, consult with your IT experts at PNJ Technology Partners. We're focused on helping businesses use information technology to pursue their goals and meet their needs. Call us at (518) 459-6712 or send an email to info@pnjtechpartners.com today.