New PowerPoint 2016 features add dynamic effects, more design options, and professional results to presentations.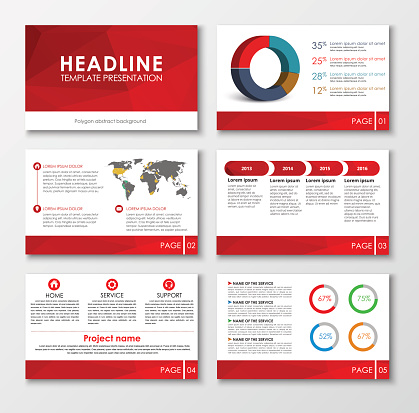 Recently, Microsoft has upped its game when it comes to PowerPoint.  With the introduction of several powerful new tools, PowerPoint now puts more control and flexibility into the hands of users.
It began with the launch of Designer, Morph, and Zoom, three tools introduced in Office 2016. Now, Microsoft has enhanced Designer with additional features that save time and result in more professional, stylized presentations.
Designer, Morph, and Zoom are available as premium features for Office 365 subscribers.
PowerPoint Designer
PowerPoint Designer was introduced to accelerate the time it takes to develop a new presentation.  Users can drop an image into PowerPoint and see multiple design ideas.  It uses smart image analysis and automated design functionality to find the most compelling aspects of the selected image.
Microsoft worked with graphic designers to develop 12,000 "blueprints" that are at the heart of this new cloud-based technology.  Once the image is dropped, the technology pinpoints the most compelling components.  Users can then zoom in, crop and frame the image to their liking.
The technology works with charts and graphs, too, by identifying the most pertinent points.
Once a user inserts an image and activates the Designer feature, he or she is presented with multiple layout options that incorporate the image.
New Designer Features
The newest features for Designer allow for even more functionality and flexibility.  They include:
Color Extraction. Drawing on Designer's automation functionality, this new feature identifies the most impactful color from your selected image and offers options for applying that color to the slide. Using design principles and color theory, the feature works with the Gallery theme and will be rolled out to other themes over time.
Facial Recognition. The facial identification feature recognizes people in your photo and optimizes the position of those faces within the image.  With facial recognition, users can make faces the most important element of the photo and do not need to worry about cropping out people or portions of their images.
Multiple Images. Do you want to use multiple images to represent or highlight an idea, concept or message?  All PowerPoint themes now allow for two images to be displayed while the Office and Gallery themes support up to four images.  Microsoft plans to allow even more images over time into the application.
Designer does have a few limitations:
It only works with Microsoft templates. If you're using a custom-designed template, it will not suggest options.
Not all of the elements in a selected layout are editable. Some are hard-coded into the slide.  If you want to change the color, add a line or adjust the placement, you may be out of luck.
Users need the Office 365 version of PowerPoint to access these features.
PowerPoint Morph
Morph creates motion in your presentations by animating your slides.  Animated 3-D images and even words or characters.  The functionality works by duplicating the slides you want to be morphed.  You can simply click on the Morph button under the Transitions menu.
PowerPoint Zoom
Zoom goes beyond linking a few slides together in Morph.  With Zoom, designers can now link entire sections together, allowing presenters to go from broader themes to more specific details. It also allows for the presentation to be presented in a non-linear fashion.
Zoom acts like a visual table of contents.  It provides a menu of the available slides or sections and the presenter can click on any of the thumbnails in the high-level menu and zoom to that section of the presentation.
There are three Zoom selections available — Summary Zoom, Slide Zoom, and Section Zoom. Zoom allows users to customize presentations more easily.
Slide Hyperlinking
This new feature does not require the subscription service.  With this tool, users can create a hyperlink from one slide to another within the same presentation.  Like the Zoom feature, slide hyperlinking allows for flexible navigation on the fly, which can be helpful when you need to answer a question or quickly move to another section and don't want to scroll through multiple slides to get to the desired point.  Strategically placing these hyperlinks at key points in the presentation can save you time and keep the presentation professional.
Here are a few other powerful features in PowerPoint 2016 that do not require a subscription:
Tell-Me Box. Look for the light bulb, click, type and hit enter.  You'll get some helpful suggestions that can save you time rather than hunt for answers online.
Sharing Tools. There's great collaboration functionality throughout the 2016 Office suite.  If you click on Share, you can save files to a SharePoint or OneDrive location, invite others to join your project and set access levels.  You can even work on a presentation in real time without overwriting changes.
Bing Interface. Want some context for a word in your presentation?  Highlight it and right-click on the Smart Lookup feature.  You'll have access to Bing search results, dictionary entries Wikipedia entries and related images.
Quick Shapes. With PowerPoint 2016, you can use Quick Styles to select a style for a shape you draw.  You can also adjust the color intensity.
New Charts. This is another feature incorporated throughout the Office 2016 suite, New available options include Box and whisker, Pareto, Sunburst, Treemap, and Waterfall.
With powerful new features, presentations can have a professional look and feel without the expense and time needed in previous PowerPoint versions.