Marshmallow operating systems, candy-colored computers, and other sweet innovations for national candy month.
June is national candy month, and to celebrate, we've decided to share some of the sweetest moments in candy-related IT history. Each of these cultural tidbits is paired with a little lesson or a few tips on how to integrate the sweetness of innovation into your company.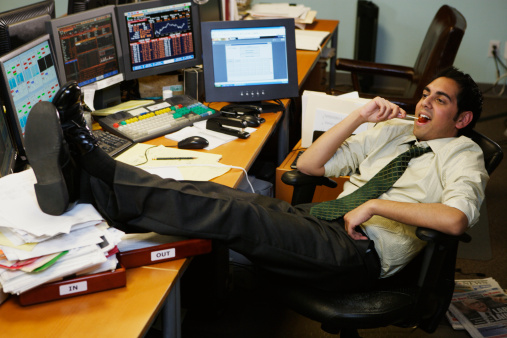 1. Candy-Colored Computers
In 1998, Mac released the iMac G3. This candy-colored computer was arguably the first technology to tie style so closely with function. Buyers got a great home or work computer, but they also got the fun of picking a color to match the personal style—the iMac G3 came in thirteen flavors from lime to flower power to ruby.
This computer didn't offer a floppy disc drive, a main staple since the Commodore 64 and even further back, and Apple was criticized for the decision. Instead, the iMac G3 integrated the newly emerging USB port, and ultimately, the computer was a successful seller for the next five years. For small business owners, the moral of the story may be to take a risk, pursue innovation and find a sweet, stylish way to sell it to customers.
2. Cupcake-Flavored Mobile Phones
In 2009, Android released the Cupcake. The first in a long line of sweetly named operating systems, this was the first cell phone operating system to support keypads from third parties. As a result, whether users were on email or social media, a keypad appeared on the screen, allowing users to finally say goodbye to the pull out keyboard.
That shift helped usher in the age of the small, tablet-esque smartphones, and it also helped position the smartphone as an essential work tool. Eight years later, Android has brought out operating systems named after eclairs, gingerbread, honeycomb, marshmallows, and jellybeans to name just a few, and smartphones have become an essential part of most businesses.
When setting up properly, they can streamline everything from tracking receipts to communicating about group projects, and small business owners should find strategies to sync smart phones to office computers as needed.
3. Candy Crush
In 2012, Candy Crush released a mobile app version of its browser game. Entertainment and gaming companies quickly realized that the adults of today will download and play games on their phones, and in fact by 2014, over 93 million people (the equivalent of nearly a third of the United States were playing the game), and the company was raking in hundreds of millions of dollars per year.
This surprise also brought changes to the world of business, and many businesses finally began embracing apps. Now, you can get everything from accounting software to virtual time clocks in an app, and it's even becoming easy for small businesses to download templates and create apps to market their services or facilitate consumer engagement.
4. Full-Sized Candy Land
In 2014, Google moved its set of foam candy-shaped sculptures to the front of the Google headquarters, and the statutes became a popular tourist attraction. Google had been erecting the statues in front of its Android development offices as each new system was developed, and over the years, kit kats, lollipops, and ice cream sandwiches were added to the ranks.
These full-size foam renderings of sweet operating systems underscore how people engage with a brand. As a business owner, it's critical to think about your own brand. For instance, if you want reliability to be part of your brand image, you need to work with an IT managed service provider that keeps your site up and that helps ensure your staff has working computers and a minimum of delays.
5. Easter Eggs
Although it's last on the list, this sweet bit of tech history actually took place first. The first tech Easter egg appeared in 1979. For those who haven't heard the term, an Easter egg is a hidden joke or feature in a computer program or video game, and the first one appeared in the Atari game Adventure.
Google, in particular, has lots of Easter eggs. For instance, if you google the phrase "do a barrel roll", the window will turn before your eyes. Similarly, if you google "askew", everything will appear slightly slanted.
Is there a lesson in Easter eggs? Yes, and it's the importance of having a bit of fun. Whether you're dealing with employees, customers, product development, tech issues, or anything else, try to mix it up with a little fun.
Ready to shed some of your IT burdens so you can focus on productivity and fun. Then, maybe it's time to indulge in the sweetness of a managed IT service provider in Albany. To learn more, contact PNJ Technology Partners at info@pnjtechpartners.com or give us a call at (518) 459-6712.