Choosing the right tech tools is particularly important for a start-up where connectivity and seamless operations can make the difference between success and early failure. A start-up needs to cover the basics (mobile phones, computers, etc.) but also consider some other tools. Below are some tech ideas that all start-ups should consider.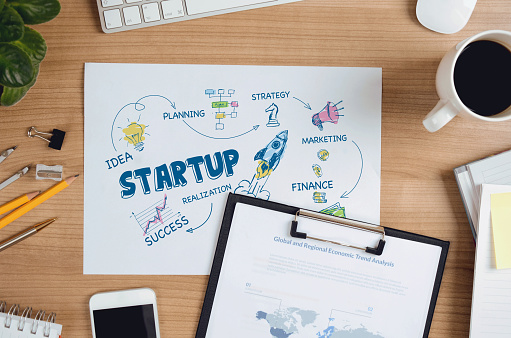 1. Laptop / tablet / hybrid
The backbone tech tool for any business is a computer – that hasn't changed for a generation. However, the options and range of requirements is enormously different now and changing constantly. The default option is a laptop. However, a tablet can be handy and a hybrid laptop/table is appealing to many people too. Make sure to assess your needs to identify the best option. If you are entering numbers in spreadsheets all day, a laptop with a real keyboard and bigger screen might work best. If you are working in media where a touch screen is the best interface, then a tablet is the way to go. If you do some of each – you are in a start-up after all! – the hybrid might work, but beware of devices that try to meet too many needs without meeting any!
2. Router
A good wireless router isn't the sexiest bit of tech hardware, but it's obviously a critical item for seamless work in an office. It's worth getting an expert assessment of the best system for your space (especially if you are in a trendy downtown office that used to be a factory). A quirky structure might need a custom solution.
3. Credit card reader
A truly mobile credit card reader is an important enabler for highly mobile start-ups. They are prevalent enough now that most people assume you have one. Who carries around a useful amount of cash anymore? Don't be the business that gets caught unable to do business because of the inability to handle credit cards on the fly.
4. Printer / scanner
A printer might seem like a dinosaur in a modern office, but there are still plenty of things that need a hard copy or need to be converted from paper to an electronic version. There are also some very cost-effective options available – printer companies make their money on the ink, not the hardware!
5. Function-specific mobile device
Depending on your business, you might need a very specific type of mobile technology – picture the UPS scanner systems that let the driver track everything easily or the car rental return agents with their scanner/printer device that simplifies that traditionally painful process. (Note that innovations like these can be found in established industries like transportation!) You should take stock of how your start-up would function in the ideal case – independent of existing tech hardware – and see if a function-specific device could be devised. It might just be a smart combination of existing hardware and a few apps.
Bonus Tip #6…Don't forget the data plan!
Don't let your business be hampered by a limited or confusing data plan. If you ever stop to think about data usage, or how your plan works while traveling internationally, you are already wasting time. No one ever wishes they had a lesser data plan. It's worth splurging here to make sure that you get the most out of all of your other tools!
PNJ Technology Partners is the trusted choice when it comes to staying ahead of the latest information technology tips, tricks, and news for start-ups or any business. Contact us at (518) 459-6712 or send us an email at info@pnjtechpartners.com for more information.