Productive Power, Seamless Access and Proactive Strategy are the Leading Priorities for Business Professionals!
With Innovation Day landing on February 16th, business owners are searching for tech innovations that drive success.
Now that January has come and gone, business owners across the country are switching from resolution mode to work mode. The ideas and goals that were laid out for the new year are taking shape, and with Innovation Day around the corner, on February 16th, business professionals are looking for the forward-thinking technologies that will help support their goals throughout the year. The team of IT experts at PNJ Technology Partners have established themselves as 'innovation watchdogs', and they are committed to finding and implementing the best innovations for the business that the tech industry has to offer.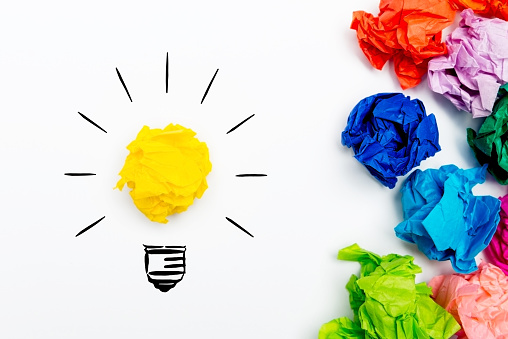 Microsoft has long been leading the charge in innovative technologies for small to mid-sized businesses. As a long-standing Microsoft partner, PNJ Technology Partners is committed to being the experienced and rock-solid partner for business professionals who are looking to stay competitive and innovative with Microsoft Technologies. But for many business owners, knowing where to start, which technologies to implement and how to execute them best can be a challenge. No matter the problem, Microsoft has developed a variety of innovative technology solutions that are designed specifically to address the needs and challenges of any modern business. The team of experts from PNJ Technology Partners have honed in on how Microsoft technologies have been designed to help businesses overcome problems with:
Productivity & Efficiency – Defined by multifaceted innovation, Windows Server 2016 is harnessing the productive, protective and organizational power in a way that streamlines processes and supports business goals. When combined with the equally efficient Windows 10 software, Server 2016 packs a productivity punch that can't be matched.
Access & Communication – Seamless communication and instantaneous access are the lifelines of any business in a modern business world. Microsoft Office 365 allows users to access the entire Office Suite applications in one centralized, online location – making working from anywhere, at any time, easy. Furthermore, Skype for Business is the cost-cutting, opportunity expanding tool that is allowing business pros to make connections around the world, for an extremely cost effective price.
Proactive Strategy & Innovation – Microsoft Azure is the forward-thinking platform for business owners thinking seeking innovation and scalability. The Cloud-computing platform is designed for business owners to run applications smoothly and make changes to their platform parameters as a business grows. Microsoft is also making waves with their Microsoft Surface line which boasts a series of products that are redesigning the modern workstation.
The team of IT experts at PNJ Technology Partners know that business owners want innovations that matter and that's why their champions for the informed ideas that Microsoft has transformed into realities. PNJ Technology Partners believes that meaningful change starts with understanding your business. "Once a client knows their goals, challenges, and needs, it becomes easier to determine the area's most in need of innovation. Innovation and new tech strategies can seem overwhelming, but with the right partner and the right approach, innovative technologies can make all the difference for growing businesses. We're committed to helping all professionals of activity figure what innovation means for them and transform that vision into reality using the innovative platform of products that Microsoft has developed."
If you'd like to connect your business-minded audience with more information about the latest Microsoft innovations for business and how they can drive long-term productivity and prosperity, please don't hesitate to get in touch with at info@pnjtechpartners.com or (518) 459-6712 to schedule an interview just in time for Innovation Day!