Microsoft Customer Manager makes customer data easy to manage on the go!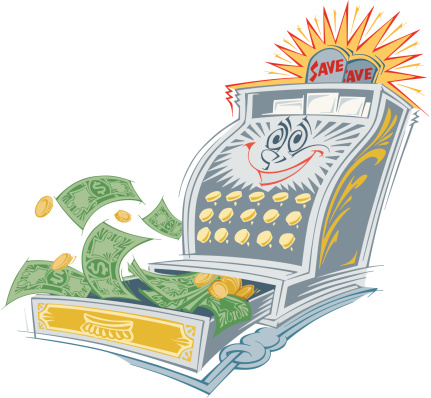 Microsoft is in the process of rolling out a new Outlook capability called Outlook Customer Manager. Design for small businesses and marketing teams/sales, in particular, this tool allows you to view CRM data in faster and more intelligent ways. If you've wanted a more customer-focused way of managing data – and who doesn't – then Customer Manager is worth investigation. It integrates completely with Outlook and Office (a subscription to Office 365 is required to gain access to this tool) and offers plentiful new integration options. Take a look!
Mobile Support for Quick Views and More
On mobile phones, the Outlook for iOS tool – which should be coming to all iOS platforms if you use Outlook – there will be a new add-in option called Outlook Customer Manager. Tap this for any contact in your phone, and it will bring up a Customer Manager look at the person including detailed information about their birthday, company, what deals you offered them, and more. Any notes, particular files, or deadlines applicable to the customer will also be there completing the profile. The goal, of course, is to make valuable customer data available to reps and marketing professionals on the go, when they don't have time to review company data records about a client they are talking to.
The web version of the tool provides, even more, information, including a full deal summary (including monetary amounts), records of emails with the customer, and a timeline of important events connected to the client.
Intelligent Reminders
Do you find that you are short on time when it comes to managing customer data and individual profiles? Automation has come a long when in the CRM field, and Microsoft is taking advantage of that to add some automation to Customer Manager. CM will take a look at any new emails that you get. If the email is from a known customer and it looks like that customer is asking for something like a meeting, price point, or product information, CM will automatically create a reminder to take a look and answer the question or schedule the right event. It's a boon to busy sales/marketing professionals with a long client list and a whole lot of unopened emails in their inbox.
Autofill via Bing
Some days you waste the most time trying to find those little bits of data that are hidden away in a file or on the web. CM has an option to deal with this problem as well. It taps into Bing searches to find and suggest the latest information for the company that you are working with. If you let CM update with these suggestions, it will change your information to the most recent addresses, URLs, and locations it can find online. This is particularly useful for B2B companies that maintain a rigorous roster of client businesses and don't have time to make sure every bit of data is current.
Automatic Scheduling with Cortana
Of course, Cortana is also getting involved in the CRM process: Customer Manager taps into the power of the voice assistant via Calendar.help. This lets Cortana schedule you a meeting, essentially allowing Cortana to act like a chatbot, ask a customer about meeting times, and arrange for a meeting during free times without you needing to lift a finger. This may not work out for all schedules, but for busy professionals who don't want to waste time setting up more meetings, it can be a blessing.
Integration with Business Workflow
CM also works with Microsoft Flow, which allows you to automate steps required to input or use customer information. This can help speed up projects like adding lots of new contact information to your address book or gathering up customer information for a new targeted ad campaign from marketing.
Using Customer Manager
Do these abilities sound interesting? Keep an eye on your Office 365 Business Premium account. CM should be available within a week or two. Microsoft is also creating guides, support information, and FAQs for new users to help speed up adoption.
If you aren't sure if you need CM or if it would interfere with your other Albany CRM plans, let PNJ Technology Partners know! We can provide IT advice and services to help you find the right path for your company. Contact us at (518) 459-6712 or info@pnjtechpartners.com for more information.