The PNJ Technology Partners team of Albany business technology experts was proud to host an HP Inc. and Hewlett Packard Enterprise (HPE) event at the Saratoga Race Track last month to share key info about the latest technologies and how they can help local businesses.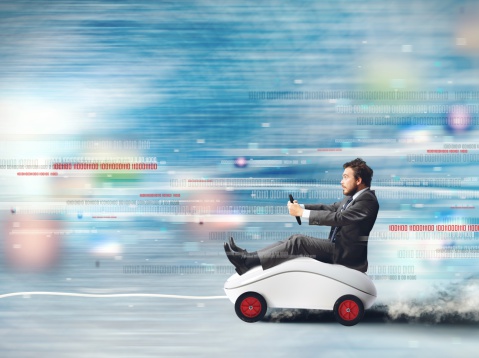 On August 16, 2017, PNJ Technology Partners hosted "Harness The Power of HP Inc. and Hewlett Packard (HPE)", a must-attend event for local business professionals, at the local Saratoga Race Track. As Albany business technology experts, the PNJ Technology Partners team knows how important it is to share news and information about the latest solutions offered by industry leaders like HP Inc. and HPE.
The morning began at the Hampton Inn & Suites, with presentations from HP and HPE that included:
3PAR/Nimble; Vision for the Future
HPE SimpliVity; Modernize Your Infrastructure
Aruba; Effortless Networking
Endpoint Security; Protect Yourself On The Go
The first topic of the morning involved this year's acquisition of Nimble, which has allowed HPE to provide users with industry-leading flash storage capability. This acquisition is a part of HPE's strategy to offer simple and effective hybrid IT solutions based on software-defined infrastructure.
Nimble's suite of predictive flash for entry to midrange segments goes hand in hand with HPE's scalable range of HPE 3PAR solutions and cost-effective HPE MSA products. Perfect for midmarket customers that want advanced, flash-optimized data services, Nimble's offering includes all-flash, hybrid-flash, and multi-cloud support at a cost that small to medium-sized businesses can afford and learn to use with ease.
Furthermore, HPE plans to comprehensively incorporate Nimble's InfoSight Predictive Analytics platform across their entire storage solution suite in order to provide customers with a simplified support experience.
HPE's storage portfolio includes solutions that are ideal across all workloads and resource requirements, with options including:
Enterprise-Class Capability: HPE 3PAR is ideal for customers that are undergoing rapid growth and need a highly scalable, all-flash data center that can handle millions of IOPS, petabyte capacity, and a multi-tenant architecture—with pricing options that fit budgets from the midrange and up.
Standard Predictive Flash: HPE's newly acquired Nimble Storage options are ideal for small to medium-sized businesses that are looking for advanced, flash-optimized data services, including machine-learning based predictive analytics, at a price point that's cost-effective for midrange industry members.
Straightforward Flash Acceleration: HPE MSA and HPE StoreVirtual are popular around the globe (with over 500,000 deployments worldwide), and perfectly suited for smaller businesses with stricter budget constraints that still need flash tiering support.
Following the presentation on Nimble, the discussion then moved to what HPE now offers thanks to their acquisition of SimpliVity. This enterprise-ready hyper-converged infrastructure is newly available to users and goes hand in hand with Nimble solutions, especially for the growing hyper-converged market that's looking to deploy turnkey VM-farms. By combining HPE SimpliVity, Nimble Storage with HPE 3PAR, customers are able to deploy the perfect and secure data services, regardless of workloads, scale, and deployment types.
The presentations then moved to one of HPE's other product arms – Aruba. Offering a comprehensive range of networking solutions, HPE and Aruba have a lot to offer business owners and managers that are looking to equip their businesses with simple, reliable and effective business networks. As an industry leader in networking solutions, HPE ensures these solutions provide responsive performance without compromising security.
The last presentation of the event looked at the modern need to protect digital business assets while working on the go. It is no surprise that mobile devices are continuing to become a bigger and bigger part of the business world as most competitive companies adopt a "Bring Your Own Device" policy for their employees. However, as is always the case, with convenience comes risk – it's more important than ever to ensure that if your employees are using mobile devices for work, they are properly secured.
That's where the PNJ Technology Partners team of Albany business technology experts and HPE come in – HPE offers a full suite of endpoint security solutions to help you ensure that your increasingly mobile staff can get their work done anywhere they are, without taking any unnecessary risks. The presentation offered attendees key insight into how the latest endpoint security solutions from HP Inc would keep their business both safe and mobile.
Following the presentations, attendees enjoyed a lunch at the Saratoga Race Track. The PNJ Technology Partners team of Albany business technology experts was proud to have hosted such a successful event, and we look forward to the next! Thanks again to all the attendees who chose to spend their morning with the PNJ Technology Partners crew.
For more information about events like these, what HP and HPE can offer your business, and how we can help, get in touch with the PNJ Technology Partners team of Albany business technology experts right away at (518) 459-6712 or info@pnjtechpartners.com.