On June 6, Hewlett-Packard Enterprise Company HPE shares hit a new 52-week high, reaching $18.97. Eventually they closed at $18.90. The stock has delivered a strong year-to-date return of 24.3%. The average trading volume for the last three months amassed approximately 10,581K.
Why the Surge?
Shares of HPE have been on the rise since the company declared healthy results for the second quarter of fiscal 2016 in late May. They also reported major progress on an ongoing restructuring initiative.
As of November 1, 2015, Hewlett-Packard Company split itself into two standalone companies — HP Inc. HPQ and Hewlett-Packard Enterprise. Since that split, Hewlett-Packard Company's PC and printer business operates under HP Inc., while Hewlett-Packard Enterprise focuses on commercial tech products. Other notable news coming out of HPE:
The company reported total revenue of $12.711 billion, above the Zacks Consensus Estimate of $12.419 billion and up 1.3% year over year. This was the first time in over five years that the company is able to boast year-over-year revenue growth.
The company is expecting to return at least 100% of free cash flow to shareholders in fiscal 2016. In addition, the company also plans on utilizing a major portion of the proceeds from the Tsinghua transaction, approximately $2 billion, for share repurchases.
For the fiscal third quarter, the company expects to report GAAP earnings per share in the range of $1.10 to $1.14 and non-GAAP earnings of 42–46 cents.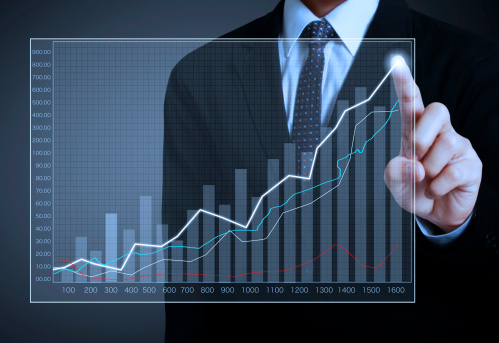 What else is on the horizon?
The company recently took a step toward restructuring its struggling IT services business as it announced the spin-off of the Enterprise Services segment. The segment will then merge with Computer Sciences Corporation CSC. This is anticipated to allow HPE to focus on faster-growing businesses.
Expected to close in Mar 2017, the transaction will deliver approximately $8.5 billion to HPE's shareholders on an after-tax basis. This encompasses $4.5 billion in the form of equity in the combined company, $1.5 billion in cash dividend and $2.5 billion of debt assumption.
There's no question that the stock is looking attractive from a valuation perspective. Signifying huge upward potential, HPE currently trades at a forward P/E of 9.75x compared with the industry group average of 19.60x.
There are, however, still some challenges facing HPE: macroeconomic issues and lukewarm IT spending are among short-term concerns. Competition from International Business Machines (IBM) and Oracle are more long-term obstacles.
To learn more about HPE or any other important IT news and tips, reach out to PNJ Technology Partners at info@pnjtechpartners.com or (518) 459-6712.