Google's New OnHub Router Aims to Make Wi-Fi Even Simpler!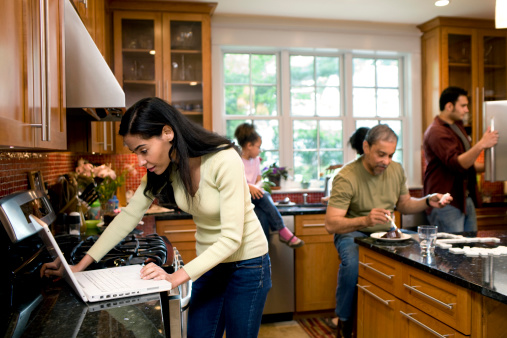 This week Google revealed a new Wi-Fi router intended to make connecting multiple mobile platforms in the home much easier. Known as the OnHub, this router sports a sleek cylindrical design, low price point and other features that make it desirable for any household looking for the next step in Wi-Fi router technology. Set to go on sale August 31, features of the OnHub include:
The cylindrical shape of the router is for more than just visual effect. As reported by Google, the shape of the router makes it ideal for use in the home, with 13 interior antennae included to help penetrate the many rooms in a given residence.
The main feature of the OnHub is its user-friendly configuration, boasting a simple set up and operation. As stated by Google on their blog, "Instead of headaches and spotty connections, OnHub gives you Wi-Fi that's fast, secure, and easy to use".
While the OnHub will already support Bluetooth LE and Google's smart home software "Weave" when it goes on sale, Google has further plans to add features to the device after launch. Much like a smartphone, the OnHub will receive firmware updates automatically, over-the-air. In time, the router could conceivable integrate with heating and cooling systems, and fire and security alarms as a smart home hub.
The OnHub is priced at $199 for pre-orders and will be available the last day of August. To stay up to date on all technology news, be sure to visit us at PNJ Technology Partners.