2017 will be the year VoIP saves communication systems – including BYOD.
The communication world is at an important crossroads when it comes to business phones and voice data: BYOD, VoIP, and landlines are all changing. PNJ Technology Partners has a front seat for these changes – and here's how 2017 is shaping up.
BYOD
For the past few years we've seen the steady rise of BYOD or Bring Your Own Device policies at a variety of companies: BYOD has been touted as a solution to budget constraints, employee training, and a host of other problems surfacing in the modern digital world. It's no surprise that around half of companies surveyed have BYOD policies in place, with the number steadily growing. In several years, the majority of companies are probably going to have some sort of BYOD strategy in place, and workers will be accustomed to using their own devices for work purposes.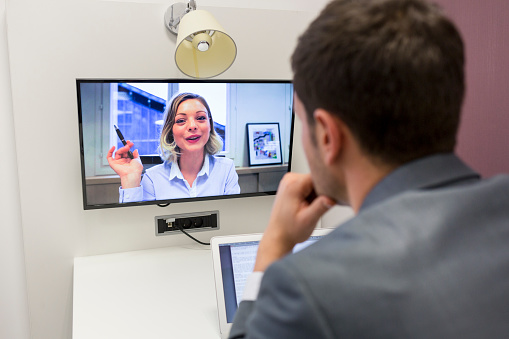 So, it seems like 2017 is BYOD's time to shine – but that comes with an important caveat! We're also seeing a lot of problems with BYOD implementation, especially on the user level. Personal devices are less secure than business devices, and mobile security strategies can quickly get messy. Where should companies draw the line between personal and business information? How can data be protected on mobile devices used on unsecure networks – or lost – or stolen?
As a result, we're also seeing the rise of competing mobile security solutions for office communication, and one of the most promising is mobile VoIP, which essentially uses a virtual gateway into a company communication system that makes it easier to protect calls and data when communicating with customers. If there's a VoIP solution on desktops that you really like, there's probably an app for that, too – or there soon will be.
VoIP
VoIP (Voice over Internet Protocol) is all about moving traditional business communication channels into the cloud and computer…but this technology has changed a lot in recent years. In 2017, we'll see VoIP being to be redefined as a more of a general service than a specific solution. The rise of mobile VoIP will help solve BYOD issues (at least in regard to communication), and VoIP will increasingly converge with other valuable virtual infrastructures to provide catch-all security and data services.
Landlines
So, is there still a place for a landline in 2017? Perhaps, but it won't be the landlines and PBX systems used in past years. Not only are traditional business phone devices looking pretty clunky these days, but there just isn't much room for landline cable any more. What we'll be seeing instead is the continued growth of IP-PBX and other technologies that essentially replicate older phone systems in a digital format for businesses that like their system but also want an upgrade.
Interested in learning how VoIP and similar technologies can help you save money while still getting your business ready for the coming year? Contact us at info@pnjtechpartners.com to learn more or give us a call at (518) 459-6712 for your Albany communication needs!