5 Signs Your Business Should Invest In 
Outsourced IT Security

Services

Firewalls, anti-malware, and other IT security measures provide effective solutions to the most common concerns. However, such threats have also grown in scale and finesse. They take advantage of the slightest lapse in your system's architecture.

No business is safe from cybersecurity threats. Protecting your core business applications, hardware, and data from such attacks is challenging, especially for small organizations. IT security is a constant engagement that takes a multi-faceted approach to counter the complexities involved.

As a business owner, you probably have enough things to deal with to keep your customers and employees satisfied. Do you feel like you could do more to deter such threats?

Well, outsourced IT security services can provide proactive solutions to any perceived threats. But, you may still feel unsure if your company needs such services.

If so here are five signs that your business needs to invest in professional outsourced IT security services: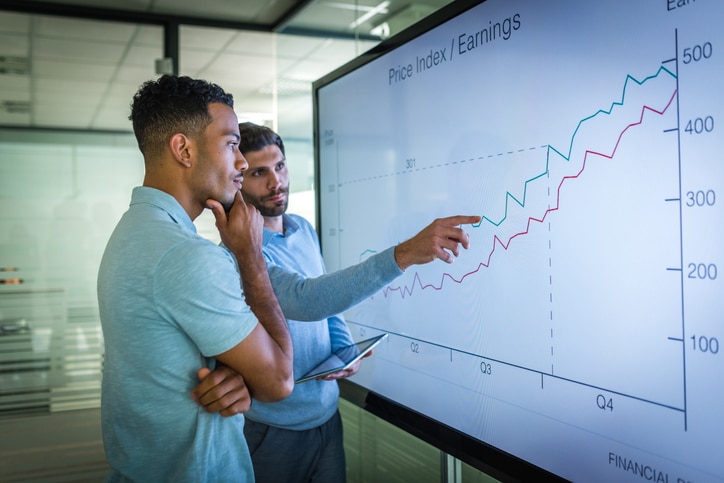 Your Enterprise Deals in Highly Sensitive Data
"It can take you 20 years to build a reputation and a few minutes for a cyber-incident to ruin it." – Stephane Nappo.
That's especially true if your organization deals in highly sensitive client data such as social security numbers, credit card information, and detailed user data.
The main industries targeted by hackers for sensitive data include:
Retail
Hospitality, i.e., hotels, restaurants
Education
Insurance, banking, and finance
Legal services
Healthcare
Manufacturing and allied industries
This list grows each day, and it can affect your organization, whether it fits into such classifications or not. Your company probably has ties to such industries, which marks you as an excellent target for the malicious intent of cyber attackers.
How Can Outsourced IT Security Secure Highly Sensitive Data?
IT security specialists know all the tricks that bots and cyber attackers employ. They employ the same tricks to find and eliminate all your system vulnerabilities. Such professionals also constantly monitor your system and deal with breaches sometimes even before they cause any damage.
Your Company Faces Constant BYOD Issues
A bring-your-own-device policy can be a great way for your organization to cut back on hardware-related costs. But, even if you don't have such a policy in place, you can still be certain that your employees use their personal devices to access company emails, servers, and data.
This presents a systemic vulnerability as such devices often lack the level of protection as company hardware. Up to 40% of cyber-attacks stem from human error related to such lapses. Unfortunately, most employees may not even be aware of such implications.
How Can Outsourced IT Security Alleviate BYOD Concerns?
Crafting an effective BYOD is a time-consuming exercise. Your in-house IT team may also lack the necessary experiences required to create a policy that addresses every security concern.
An outsourced IT security provider can come in with highly adaptable BYOD strategies that will save you a lot of stress and time.
Cloud Expansion is in Your Company's Sights
Expanding your core business applications and digital resources into the cloud can open up your company to more opportunities. However, this also opens it up to the inherent risks of depending on cloud technologies.
Most businesses use a collection of public and private cloud services to support data and application services. Spreading digital assets in this fashion may be cheaper but often breeds loads of confusion.
It also makes it hard for your organization to effect all-inclusive cloud security measures.
How Can Outsourced IT Security Help Your Cloud Expansion Initiative?
Outsourced IT service providers can help your organization implement scalable cloud expansion strategies that meet the needs of a growing systems architecture.
They can also protect the systems and even help you add more applications and digital assets while securing your cloud services.
You're A Cyber-Attack Survivor
Are you recovering from a significant data or systems breach? It may be tough, especially if you have insufficient backups and other business continuity measures. Your credibility and compliance may also be demented because of such an experience.
As you recover, there's still a need to stay updated. You'll also need to think of ways to prevent such attacks in the future.
What's the Importance of Outsourced IT Security Services for Cyber-Attack Survivors?
Outsourced IT service providers will help your business attain what's recoverable. They'll also help you focus on the future with proactive countermeasures and effective data back up plans and contingencies for every perceived scenario.
You Lack an In-House IT Security Specialist
Your in-house IT team may already have too many daily tasks on their hand. And, IT security is a specialty that can take up even more of their time. As cyber threats continue to grow in complexity and scale, it's becoming harder and more costly to find qualified IT security specialists.
How Can Outsourced IT Security Services Bridge Gaps in Your In-House IT Staff?
Outsourced IT security teams have a depth of knowledge on all current threats that can be instantly accessible to your organization. Such hands-on experience will save you the time and money wasted in looking for a credible solution.
Things to Consider When Settling on 
Outsourced IT Security
Does any of the above scenarios feel familiar? If so, your business could benefit from investing in quality outsourced IT services.
But, before you pick up the phone, here are a few considerations to make to ensure that you hire the right team.
Are they familiar with the IT security needs of your industry?
Will they be on hand daily?
What's included in their SLA (service level agreement)?
What impressions do you get from reading their client reviews?
How much do they know about current threats and technologies?
How will their security plan affect your business processes?
You should only move forward if a potential IT security service partner capable of providing satisfactory answers to such vital questions.
Outsourced IT Security

for Businesses in Albany

Your in-house IT department has enough of a challenge in dealing with the concerns of employees and customers. Outsourcing IT security concerns can help them focus on tasks that will increase your bottom-line.

In-house teams can also gain a lot of insight from outsourced IT security teams that can go a long way in optimizing your system. This could also make your organization more productive in the long run.

PNJ Technology Partners is here to respond to the unique needs of companies in Albany, the east coast, and even further afield.

With PNJ Technology Partners by your side, you're guaranteed of:
Proactive networks security
Effective managed-IT solutions
Friendly 24/7 customer care and support services
For more information or assistance in IT security, click here to get in touch with one of our agents or call us at (518) 459-6712.