The PNJ Technology Partners team proudly supported three great causes this past month, helping to make a difference in our local community.
Technology and technology support is what PNJ Technology Partners does best, but it's not the only thing our team is passionate about. We're always thrilled to have a chance to give back to our community in any way that we can, and September presented us with three amazing opportunities to do just that. We proudly sponsored a charity walk and a pair of charity golf tournaments – one of which we were lucking enough to take part in!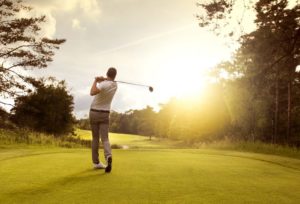 7th Annual Jake Straughter Memorial Golf Tournament for Epilepsy
The 7th annual Jake Straughter Memorial Golf Tournament took place at the Wolferts Roost Country Club. PNJ Technology Partners was not only a sponsor for this charitable event, but members of our team were able to hit the greens and enjoy an exciting day of gold alongside other participants and donors.
The event changed things up a little from previous years by offering a brand new format for attendees to enjoy – a course featuring nine regulation holes, and nine Par 3's complete with a local golf pro or celebrity! Each Par 3 gave participants a chance to win fantastic Hole in One prizes. Fivesomes were also introduced for this year's event.
The day's festivities included food stations and wine tastings, and the day ended with an awards reception and dinner for all participants to enjoy. Our team had an amazing time, and we're already looking forward to next year's charity tournament. Not only did we have a lot of fun, but we were able to help raise funds for epilepsy research – a very worthwhile cause.
Golf FORE Diabetes
The inaugural Golf FORE Diabetes tournament took place Wednesday, September 13th at the Van Patten Golf Club in Clifton Park, NY. Organized by Kivort Steel Diabetes Revolution in partnership with the American Diabetes Association, the goal of this fundraiser was to bring us one step closer to a world without diabetes.
PNJ Technology Partners was proud to be a hole sponsor for this charity event, which included a silent auction and Hole in One prizing along with foursome scrambles and an awards banquet. Sponsors and attendees alike helped to raise a ton of money for an extremely important cause, with all funds going to the American Diabetes Association.
Kivort Steel Diabetes Revolution has done an amazing job organizing a wide range of fundraising events, including charity walks, bike races, auctions, and dinner events in order to bring awareness and support to the fight against diabetes. We're thrilled to have gotten the opportunity to help them in their fundraising efforts, and look forward to working with them again in the future.
2017 Walk for Wishes
The Make-A-Wish Foundation is a charity that needs no introduction. The work this organization has done over the years to bring joy and hope critically ill children is nothing short of extraordinary and the PNJ Technology Partners team could not be prouder to have been a sponsor for the B95.5 team in the North Eastern New York 2017 Walk for Wishes.
Walk for Wishes is a nationwide fundraising initiative that celebrates the more than 285,000 wishes that have already been granted while raising money to help grant even more wishes for more deserving kids. Walks are held in cities all over the country, creating ample opportunity for businesses and individuals to contribute to this incredible charity.
Organizations like the Make-A-Wish Foundation are incredibly important and deserving of as much charitable support as we can give them. As vital as research into the causes of and treatments for life-threatening diseases and conditions are, the ability for Make-A-Wish to offer a happy distraction from the harsh reality of battling a critical illness can play a key role in helping these kids keep fighting. Wishes encourage kids to stay positive, and can often make them more willing to stick with treatments and other recommendations.
Knowing that we've been able to help give a sick child a temporary reprieve from the fear and uncertainty that comes with a serious diagnosis is a wonderful feeling.
Giving Back However We Can To The Albany Area
From community involvement to charitable contributions and event sponsorships, the PNJ Technology Partners team strives to make a positive impact on the world around us. Working closely with technology day in and day out serves as a great reminder of just how connected the world is today. It's so easy to reach out to and collaborate with people around the globe that the idea of not making those connections seems almost impossible.
It's so incredibly easy to make a positive impact on the lives of complete strangers, so why not take the time and put forth the effort to make sure we're making the absolute most of our ability to do good?
If you'd like to learn more about the work the PNJ Technology Partners team does to help out clients, contact us at info@pnjtechpartners.com or (518) 459-6712.