The PNJ Technology Partners team has had a pair of amazing opportunities in recent weeks to help raise awareness and funds for two very worthy causes. We're always thrilled to have the chance to contribute to our local community – and it certainly doesn't hurt when we get to have a lot of fun in the process!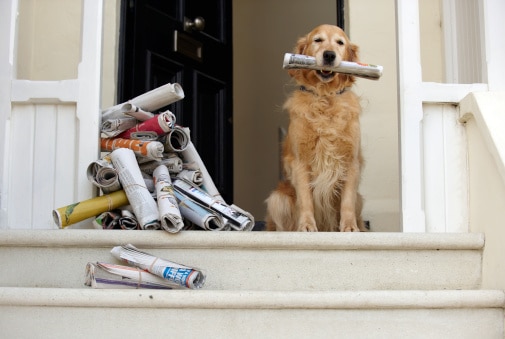 The Albany Damien Center's annual Bowling For PAWS event was held on February 25th. Each year, teams of bowlers come out to participate, and along with an amazing group of donors, sponsors, and honorary committee members, raise funds for the Pets Are Wonderful Support (PAWS) program. PNJ Technology Partners is proud to be one of those sponsors.
PAWS provides assistance with veterinary care, pet food and supplies, transportation, and in-home pet care to allow for individuals living with HIV/AIDS to keep their beloved pets where they're needed most – at home with them. When owners are too sick to look after their furry companions, the PAWS program steps in to provide crucial help and support.
Anyone with an animal of their own knows the comfort that these furry friends provide when you're having a rough day, and for those living with a chronic condition, that comfort can mean everything. When you are as dependent on your pet as your pet is on you, services like those offered by PAWS are invaluable.
The Albany Damien Center has been providing resources, programs, and services to HIV/AIDS positive members of the community since 1990. Their goal has always been to offer the kind of support that helps to improve the health and lower the stress level of individuals affected by these illnesses. The PNJ Technology Partners team is thrilled that this worthy cause has gotten so much community support, and we're looking forward to continuing to contribute however we can in the future.
We also had the privilege of attending the 30th Anniversary Confections in Chocolate Gala in support of the Epilepsy Foundation of Northeastern New York. Held March 10th at the beautiful Glen Sanders Mansion in Scotia, NY, this event featured a cocktail hour, live music, a sit-down dinner, spectacular deserts, and both a live and silent auction. The evening's theme was Diamonds & Pearls, and made for a very exciting and glamorous event. We're thrilled to have had the chance to attend and to contribute to yet another extremely worthy cause.
All donations and proceeds from the evening are going towards providing direct services to people with epilepsy, sending children with epilepsy to summer camp, educating the community about epilepsy, and of course, supporting epilepsy research.
The Epilepsy Foundation of Northeastern New York is heavily involved in the local community, working to help those with epilepsy live life to the fullest. The Gala may have come and gone, but a quick trip to their Facebook page will show you that their events roster for 2018 is just getting started. Be sure to take a look at where they'll be next, and how you can help them to reach their goals by offering your support.
We love having the opportunity to play even a small role in helping organizations with this level of dedication, and the entire PNJ Technology Partners is very much looking forward to our next chance to support the Albany Damien House, PAWS, and the Epilepsy Foundation.
Learn more about the amazing work the Albany Damien Center does by checking out their website, and visit the Epilepsy Foundation at their website to see how you can help. Find out more about the IT support services PNJ Technology Partners offers by contacting us at (518) 459-6712 or info@pnjtechpartners.com.