Prevent Hackers from Stealing Your VoiP and Costing You Money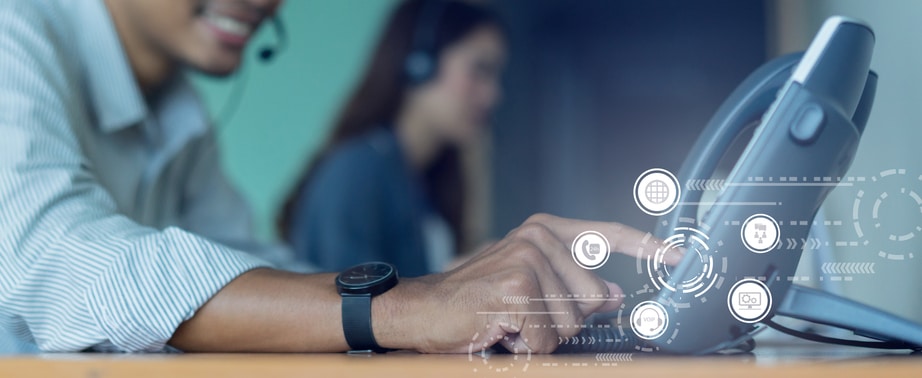 Best ways to prevent your business from losing money because of hackers stealing your VoIP service.
In 2017, telecom fraud amounted to $29.2 billion in losses to organizations and carriers, according to No Jitter. One form of telecom fraud is theft of service, which is obtaining service through an individual or company without payment. VoIP is much more prone to theft of service than traditional telephony services. Service can be stolen through hackers stealing user names, passwords, and other account information. Hackers also can introduce malware into the system to more easily enable theft. Unfortunately, the Federal Communications Commission has not issued any regulations on VoIP fraud, which means that businesses are still liable for any hacked calls. Fortunately, businesses can take some precautions to prevent theft.
Protect Passwords
When businesses buy a new phone, they should always change the password from the factory settings. Some phones use different passwords for the phone interface and web interface. In this case, unique passwords should be used for each interface. Passwords should be made secure by changing them every six months and requiring at least 12 characters including upper and lower case letters, symbols and numbers. Businesses also should regularly update the admin portal password for the VoIP provider.
Limit Physical Access
VoiP phones and other instruments should be kept in a locked space to prevent unauthorized access. The environment of the space should be maintained within the limits set by the equipment manufacturer. Secure access panels to the air conditioning and power.
Build Security in Layers
To prevent attacks and service theft, an organization should plan its VoIP system as carefully as it does its data network. One way is to plan security in layers.
Disable International Calling
Most hackers go after the more expensive international phone numbers. Businesses that don't need to regularly make international calls can disable international calling, using an international calling card when necessary. If regular international calling is required, businesses should carefully check invoices to be sure all calls made are legitimate.