Ransomware has never been a more serious threat thanks to the new program Satan. Read on to learn more about Satan ransomware and how to protect yourself against this new threat.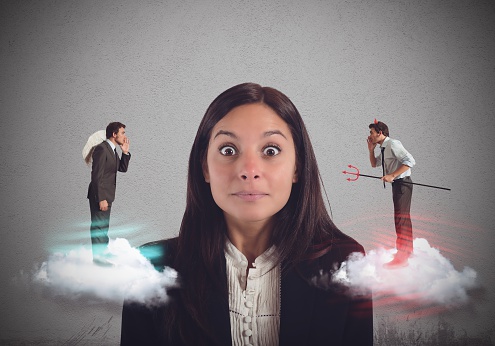 One particularly malicious cyber-attack which has grown more frequent in recent years is ransomware, a virus that infects a computer system and shuts it down until a sum of money is paid to the hacker. Because many business owners rely on their computer systems to keep their business, going even a day with them shut down can be detrimental. This makes ransomware a particularly dangerous threat to small business owners who may lack the cyber security necessary for adequate protection. Unfortunately for these individuals, there is a new ransomware threat on the horizon, and its name is Satan.
Satan Ransomware
Satan itself isn't a ransomware virus. Rather, it is a program that lets anyone in the world contract out individuals who can create and distribute a near limitless number of ransomware infections. What makes Satan so dangerous is the fact that it allows anyone to upgrade their cyber-crimes to ransomware attacks regardless of their own technical knowledge. Before, creating and sending out ransomware was a task that only a few highly professional individuals could accomplish. Now, using ransomware to hold business owners hostage is as simple as downloading Satan.
With almost frightening detail, Satan's dashboard shows how many computers have been infected, current share percentage, and how much money has been made. Satan has so efficiently organized and streamlined ransomware that, if you didn't know any better, you'd think you were looking at the dashboard of a legitimate business owner and not that of a cyber-criminal.
What's worse is how easy Satan makes it deploy ransomware. With just a few clicks and a little bit of information, a brand new, never before seen ransomware virus is generated and distributed to its targets. Since the unknown creator of Satan takes a 30% cut of all profits his program makes, it is in his best interest to ensure that Satan's users are able to successfully infect as many computer systems as possible. He even goes as far as to publish tips, guides, and strategies which can be viewed within the program.
Without a doubt, Satan is a troubling new threat, but that doesn't mean business owners are defenseless against it.
Protecting Yourself Against Ransomware
The Satan program may be new to the scene, but ransomware itself is nothing new, and the world's best antivirus programs have been perfecting the ability to defend against it for years. Though the existence of Satan may increase your likelihood of encountering a ransomware virus, with the right software in place you won't have to worry about it at all. To learn more about increasing your business's cybersecurity to protect against this new threat, be sure to contact PNJ Technology Partners in Albany at (518) 459-6712 or by email at info@pnjtechpartners.com.