Do You Know How The SHIELD Act Impacts Your Law Firm?
As of March 21, 2020, failure to protect your clients' data from cybercriminals won't just mean a loss of business and major damage control – you'll also have to answer to the State of New York.
That's the day that the new SHIELD (Stop Hacks and Improve Electronic Data Security) Act will take effect. Designed to protect state residents' data, this act imposes strict requirements on firms like yours and levies harsh fines for those that fail to meet them.
Are you prepared?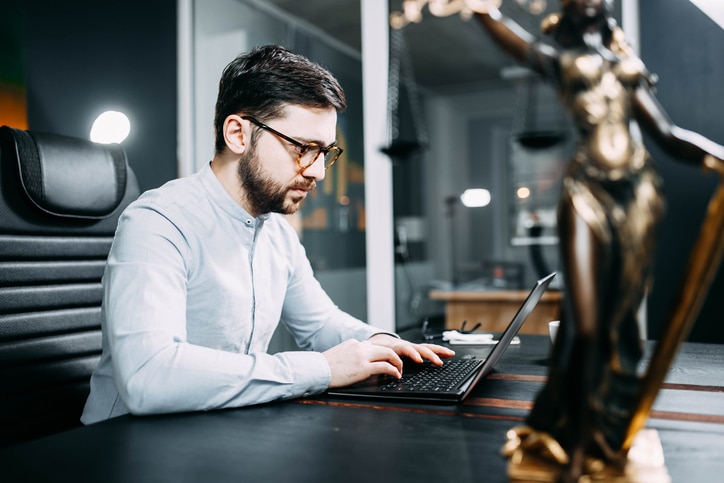 The State Of Law Firm Cybersecurity In 2020
Cybercrime should be a primary concern for legal offices – according to Coveware, legal firms were cybercriminals' top choice for ransomware targets in the first quarter of 2019.
How well protected are you?
According to the ABA Legal Technology Report, legal firms use a range of cybersecurity measures at varying rates:
Spam Filters – 87%
Anti-Spyware – 80%
Firewall Software – 79%
Pop-up Blockers – 75%
Desktop & Laptop Virus Scanning – 73%
Email Virus Scanning – 69%
Mandatory Passwords – 68%
Network Virus Scanning – 66%
Hardware Firewalls – 57%
Less than half of surveyed firms use security measures such as file encryption (46 percent), file access restriction (41 percent), email encryption (38 percent), intrusion detection (34 percent), intrusion prevention (33 percent).
How do your cybersecurity defenses measure up?
What Does SHIELD Compliance Look Like?
The bottom line is that you have to be able to show that you're meeting a range of cybersecurity standards that are designated to help protect your clients' data. This means having…
A detailed, documented, and managed cybersecurity program.
Training and testing programs to keep your staff up to date on cybersecurity awareness and how to respond in the event of a breach.
Comprehensive assessment of your IT to identify and address vulnerabilities.
Assessment of potential service providers and other third parties to make sure they're bound to a contract to safeguard data.
A policy for destroying data in the event that it's no longer needed for your firm's operations.
What's The Best Way To Protect Your Law Firm And Stay SHIELD Compliant?
The fact is that you probably can't handle all of this on your own. At least, not effectively. As you grow your business, you need to be able to focus on it, and not worry about your cybersecurity.
That's why assistance from you're an expert IT company is so valuable – PNJ Technology Partners will help. Our team will help implement simple and robust security measures, deploying security devices like firewalls, patching, antivirus software updates, intrusion and gateway protection, and more. With our help, you don't have to be worried about cybercrime or SHIELD compliance in the legal industry.
Click here to get started or call us at (518) 459-6712.