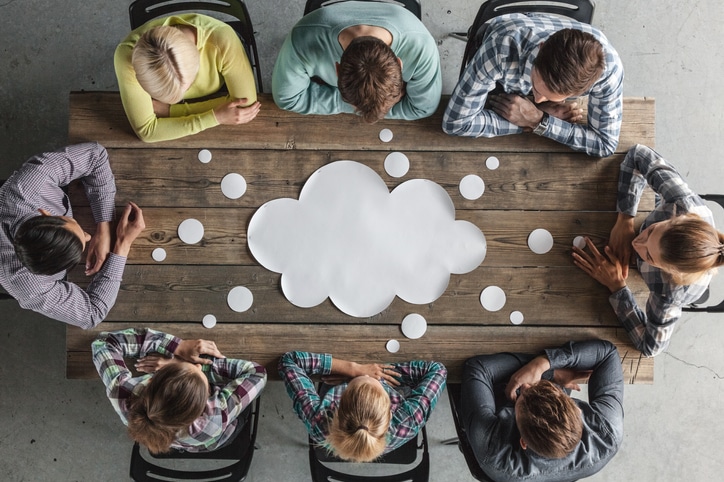 Business objectives should help determine how technology will be used. The growth planning helps as technology experts determine the plans for support services. Several companies of many sizes are continuing their research of private and public clouds. The question is, "Should we go with a private cloud or public cloud?" The reviews of public and private clouds are lengthy with numerous pros and cons for both. Many businesses are finding success with the appropriate technology. With the debate analysis, the decision-makers have been weighing cost, data control, security and in-house technology staffs. The technology should support how the company will process information and help determine staffing and deployment.
Some preparation steps for going with a private cloud or public cloud are to thoroughly review profitability plans, network solutions, and all other business needs. The planning analysis is helpful, and the report plans are smart to confirm with your in-house technical staff. Communication across the company is smart as everyone understands the company messages, directives, and planning.
Profitability with Management Support
Top providers of public clouds include Amazon Web Services (AWS), Microsoft Azure and Google Cloud for models that are scalable, secure, provide data analytics, artificial intelligence, and machine learning capabilities. Technology updates with monthly reports are smart options for a company's impressive success and growth. The time and labor allocations might be considered with choices for information storage, customer IT interfacings, and staff requirements. Profitability reporting may be different between departments, employees in the field, administration, and sales teams. The IT solution should allow for customized reporting. On-premise private cloud and hosted private cloud providers are suggesting to consider security, regulatory compliance issues, and governance. Customization and controlled reporting can also improve with IT tools for data analysis. The flexibility of technology can be very helpful for overall sales and marketing.
What are Some Considerations for Planning and Design
The public cloud is considered to be easy to purchase and deploy which are a few of the reasons for being chosen by businesses. Setting up an in-house infrastructure is a consideration with fast company growth and this is another reason a public cloud may be reviewed as an IT solution. Data collection improvements are smart for profitability reviews and expense management. A completely improved plan that is chosen by the business leaders can be included in any IT rollouts with equipment reviews for business processes and requirements. Starting with the business designs and planning is helpful for many IT professionals that want to understand the business side, industry positioning, and proposed growth plans.
Network Solutions
A public cloud can be helpful because it is constantly updated. The enhanced reporting and functionality may be an attractive reason to select a public cloud, especially with fast company growth. Hosting is important and the plans for staffing are reviewed easily. One way of viewing the public versus private cloud options is to look at responsibility for hosting. It is proposed that the differentiator for a public cloud as a hosting solution to be one management responsibility that would not be needed. The hosting solution as a management plan is important as a reason to consider additional costs for staffing, equipment, IT support, administration, and overall company expenses.
Analysis of Business Planning
A private cloud may be useful for support teams if the company has an experienced managed IT services team that have been supporting data storage and data center infrastructures. The IT consultants can also prepare reports and utilize customized features with any technology experts. This is also an appealing feature for business executives that prefer to analyze sales and profitability data with their IT teams. The choices for technology solutions are important. IT providers should be leveraged and the relationship is helpful for implementations. Security planning is important with analysis of a business and regular reporting covering the following:
Privacy of Data
Customization Strengths
Efficient Record Keeping and Reporting
Technology Systems and Information Storage
IT Support for Public or Private Cloud Services
The solution must be the best for how a company is making money. Profit potential should be a simple review and the technology solutions for industry-specific businesses should be addressed. In-house technical expertise and company growth plans are two main factors to consider with the decision to go with a public or private cloud.