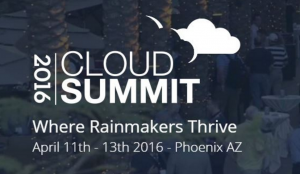 PNJ Technology Partners' sister company, The Data Center, LLC, was excited to take part in the Ingram Micro Cloud Summit at the JW Marriott Phoenix Desert Ridge Resort & Spa in Phoenix, Arizona. The summit included excellent speakers, informative sessions and great networking opportunities.
The 2016 Ingram Micro Cloud Summit offered our team a chance to explore new ideas and learn new ways to help our clients thrive through innovative cloud technologies. A wide range of presentations from several prestigious and knowledgeable speakers ensured we left with a wealth of new information and exciting concepts.
Keynote speakers included Ingram Micro EVP Nimesh Dave, Ingram Micro Vice President Renee Bergeron, Acronis CEO Serguei Beloussov, IBM Cloud
General Manager Bill Karpovich, Dropbox
Head of Global Channel Sales Hank Humphreys, and Microsoft General Manager Marko Perisic.
Ingram Micro is the world's largest wholesale technology products distributor. They distribute and market a large variety of electronics, sourcing from manufacturers such as Apple, Cisco, Hewlett-Packard, IBM, Lenovo, Microsoft, Samsung and more.
PNJ Technology Partners is always eager to expand our knowledge and expertise to provide the most effective IT experience for our clients.
To learn more about the 2016 Cloud Summit and how PNJ Technology Partners can help your business thrive, reach out to us at info@pnjtechpartners.com or (518) 459-6712.