Outlook Customer Manager is going to change the game for many small and midsize businesses. It is a new way that companies can track sales and customers.
Small and midsize businesses have often been limited in the available tools that can help them take their company further. However, the new Office 365 CRM app is going to change that completely. The app is called Outlook Customer Manager and it is a customer relationship management (CRM) tool that can provide some serious benefits. It will include a sales and marketing tool within Microsoft Outlook.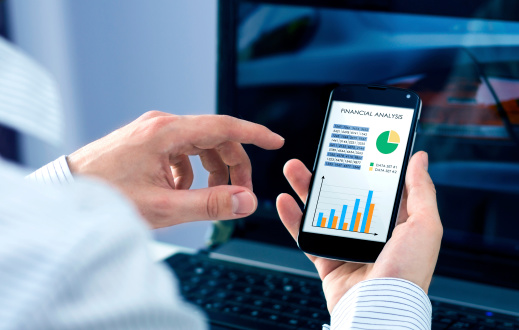 What the App Can Do
Organizations can use Outlook Customer Manager to perform a variety of tasks. When used within the email system, it can organize and bring to the surface various types of interactions with customers. Some things it will bring together include emails, events, meetings, tasks, documents, and any other type of interaction that has occurred through Microsoft Outlook. It goes one step further, though, by creating a timeline of all interaction. It brings together things such as notes, files, emails, deadlines, calls, meetings, tasks, and more, all related to specific customers. While the app is found within Microsoft Office 365, the information is gathered via email, calendars, and even call log data within Office 365 apps. In addition to this timeline, that allows you to really see the path you have taken with a customer, you can also set up reminders for when you should reach out to them again.
How to Use This Information
The new app is designed to not only save you a lot of time when you are working with customers, but also help you really look at the trends so you can better serve them. You can use this in its most basic form and utilize the timeline to better understand your customers. You can also go beyond that and use the data to better serve them by reaching out when it is best for them, keep track of deals you have already given them, and better figure out what works and what doesn't when you are sending out emails for business.
Ease of Use
The app is designed for small and midsize businesses which means it is something that can be easily used and integrated into existing systems. Be creating something that is already attached to the Office suite, business owners do not even have to think about how they will connect systems. Instead, it is simply something that can be used almost immediately after getting it set up. The app is going to be most successful for business owners who want to better reach their customers and increase sales. All of the configurations will make this easier than it ever has been before meaning excuses can no longer be made.
If you are not sure how to start using the Outlook Customer Manager or want more information about how it can be beneficial to your business in Albany, be sure to contact PNJ Technology Partners via (518) 459-6712 or info@pnjtechpartners.com.