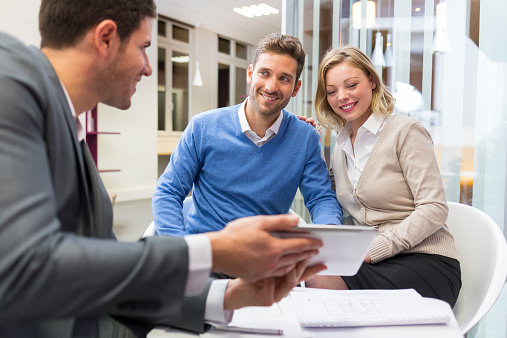 According to a recent Rosetta Consulting survey, brands with highly engaged customers saw 50 percent more revenue as a result of customer loyalty. It is easy to see, then, that it is crucial to keep your customers truly engaged and happy, in order to keep your company profitable. Here are some key ways to ensure your customers stay engaged:
Build a community.
The companies that seem to be the best at building communities are the ones that are consistently there when needed. Although we do like to be left behind our devices and tools to work and interact anonymously, we also desire a bit of attention from the companies that have earned our loyalty. Remember that a good relationship has to go both ways.
Some good first steps to take in building a community around your product or service are:
Create a community on social media This is a great way to communicate, as well as a free source of advertising. Knowing that things spread like wildfire on social media, to put your good name into the customers hands may be one of the best things you can do.
It's nice to have something done for you, or for someone to take the time to understand. Try personal product suggestions to make your customers feel like they aren't just one of many.
Flexibility is important to your customers too. Even something like flexible return policies will make your customers feel more like they are dealing with real people, and not just a cold, hard company.
By creating a community, and being part of that, you open yourself up to the possibility of gaining a new perspective (perhaps the customers) which may lead to new benchmarks or practices that will help cater your product or service to your market.
Consider your content.
Content marketing helps to engage customers and keep them loyal. It is an effective way to answer customer questions, as well as draw them in with other relevant content.
Content can be made exclusive by requiring a subscription to your site (though you can always make it free of charge).
Co-create with your customers. We all know that "the customer is always right", so why not ensure you have the "right" input. Customer generated contents adds authenticity, and gains loyalty.
Display recent feedback on your website or blog, and reward participation.
Unique and exclusive content, as well as customer input, help to build trust as well as authenticity. Along with this, you may see benefits such as enhanced social sharing and increased search engine visibility.
Have fun with your customers.
Turning engagement into something fun is a way to ensure you give the customer the evidence that their input is valued, as well as the gratitude they desire (and deserve) for their continued loyalty. Not only is this nice for the continuing customers, but it is a great way to gain more.
Some fun things to bring to your customers are:
Contests that reward feedback with prizes.
Game-like features that help customers keep up with your company.
This is an easy (and fun!) way to not only give your customers a voice and gratitude, but to gain gratitude from your customers as well, and enhance your sales by giving them what they want.
By opening the doors so you can interact directly with the customers, it becomes easier to gain a new perspective or have an "ah-ha!" moment. It doesn't take much effort to implement one or more of these strategies when you consider how much less effort will have to go into the rest of your days having a loyal, highly engaged customer base – revenue growth is sure to follow. Contact us at (518) 459-6712 or send us an email at info@pnjtechpartners.com for more information.