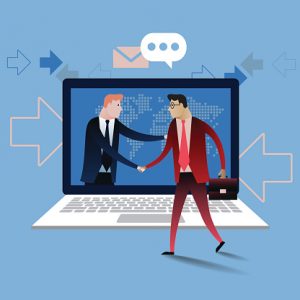 The benefits a company accrues from outsourcing IT are many and include:
Lower hardware costs
Lower software costs
Lower labor costs
Allows companies to focus on core business areas
Reduces risks
Provides 24/7/365 coverage
That said, there are pitfalls businesses need to be aware of before starting to outsource IT. This includes:
Project Management – You want reassurances that the company you select has the ability to manage your IT projects over different time zones and cultural hurdles.
Quality Control – It is the responsibility of your company (the client company) to give the IT vendor crystal clear guidelines, processes, and goals for managing the quality of the products and services rendered on your behalf.
Taxes – Outsourcing companies must understand the tax implications if outsourcing to for-profit organizations.
Liability – Outsourcing blurs the line regarding who is responsible when things go awry.
Even though there are many clear advantages to outsourcing IT, selecting an outsourcing provider often presents many challenges. Following are some parameters that companies look to when choosing to outsource IT.
Tips for Deciding if Outsourcing IT is Right for Your Company
Many companies believe that by outsourcing routine IT functions, their businesses' bottom lines will improve as the company will:

Be able to direct more resources toward their competencies instead of IT support and functions
Expand the role of IT in the company so that it becomes a strategic asset
Look to outsourcing of IT roles as a good way to gain efficiencies and lower costs
Automate certain IT tasks that will result in better margins and added value to customers
Allow access to IT tools from anywhere – especially important for companies with a national and international sales force

When companies are in transition, the things they dwell on when selecting an IT outsourcing provider include:

Growth targets mean acquiring new technology
Business is expanding but the company does not want to add payroll
Your company is struggling with a decision to buy or lease the next generation of computer technology
Your company is preparing to merge or partner with another company
The business is expanding from a regional company to a national or international one

The business endeavors to maximize ROI and manage costs. To do this, your company needs:

An IT budget that is predictable and controls costs
A decision on whether to buy or lease IT infrastructure
To drive down the total cost of IT to the company; considering hardware, software, IT salaries and other IT expenses, the cost of in-house IT is significant
Leverage IT economies of scale by outsourcing
A single standard computing environment that offers consistency, reliability, and lowers IT operating costs

You want your business to continue delivering world-class products and services as well as premier customer service. To do this, the company must:

Quickly respond to customer needs and expectations
Train new people using an efficient and standard process
Automate tasks and processes in order to give added value to your customers
Be able to communicate over a variety of channels that includes the Internet
If your company has any of the above issues, outsourcing IT may be the perfect solution for your business. Expenses are limited as you don't have to invest in hardware, and you pay a monthly fee for your IT department. Most companies allow access to company data from any kind of device and from anywhere – security is by both passwords and encryption. Find out how your business can benefit from outsourcing.
PNJ Technology Partners is the trusted choice when it comes to staying ahead of the latest information technology tips, tricks, and news. Contact us at (518) 459-6712 or send us an email at info@pnjtechpartners.com for more information.