Facebook finally enters the live streaming game with its aptly named Facebook Live Streaming feature. As with most Facebook tools, the real utility of Facebook Live Streaming is in its marketing capability, not its personal or social front. Here is what you need to know to step up your marketing with Facebook Live Streaming.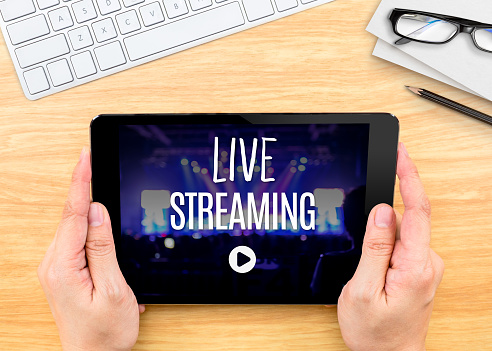 Consolidate Your Potential Customers and Seminar Followers.
You can officially drop your GoToMeeting subscription, especially if you already have a foothold on Facebook. Why pay to host a seminar when you can bring together all of your potential customers and past seminar followers on a single, convenient platform that everyone already uses? As long as you maintain your professional standard, you can bring these two factions together for quicker engagement and a deeper infiltration into each audience.
Invest in Professional Cameras and Sound.
You now have the ability to put on a show, and you should consider investing in at least one cutting edge 4KHD camera, possibly two, for different angles. Semi-professional background lighting is also very affordable, and your videos will serve your audience much better under these circumstances. A boom mic is almost an afterthought; they are not expensive at all. Remember that your performance will be seen and heard many times in many departments; however, you only have to give one good take. Make it look great.
Use Attention Grabbing Headlines.
Unlike seminars on private platforms, you may actually be able to draw in a few stragglers from the News Feed if you title your performance in the right way. Go into your best bag of keywords, keep it relevant and up-to-date, and you may actually expand your audience while you solidify the relationship with your current one. Keep in mind that your performance will be archived in the Facebook News Feed after it is done, so you have an opportunity for viral, sticky content with a great title that gets people to click.
Use the Interactive Features.
Facebook Live Streaming is truly a live show, meaning that your audience can speak back to you during your performance. Use this tool to create a close knit performance that gets people intimately engaged. The ease of using this two-way talk system is one of the best reasons to use Facebook Live Streaming.
Target Your Audience, If You Must.
You can create a private audience for your live video if you have a reason for exclusivity. Not all brands are meant for the general public, and yours may be one of them. You may also use the tiered structure of access within Facebook Live Streaming to create VIP content for current customers while enticing new customers and potential customers to sign up.
Use Cross Platform Social Media.
You can easily integrate HootSuite into the mix and update all of your social media profiles with your live video. Having the right title and description is essential here, as you may have the opportunity to show up on lists in Twitter, Google+ and other social media platforms. Give your current audience a chance to hear and see you without having to sign into Facebook. This is especially important if you are trying to appeal to Millennials, most of whom are moving away from Facebook ever so slightly.
As updates come to the Facebook Live Streaming platform, there are sure to be many more ways to use it as a top notch marketing tool. Keep your ear to the street for new iterations of the product, and remember to keep all of your content relevant and fully professional no matter what you see social and personal pages doing.