The Veeam Backup and Replication solution is all about providing flexible, fast, and reliable recovery of data and virtualized applications. It combines backup and replication together in a single solution, backed by award-winning support for virtual environments such as VMWare, vSphere, and Microsoft Hyper-V.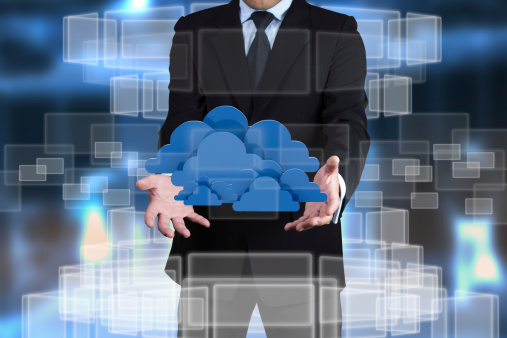 This backup solution is powerful, user-friendly and cost-effective combined with the Availability solution leverages virtualization, storage, and cloud technologies to deliver recovery time and point objectives greater than 15 minutes for all applications and data.
Features of #1 VM Backup
Veeam address both backup and recovery needs, providing a full, well-rounded solution.
Backup
Veeam provides a fast and reliable backup solution for vSphere and Hyper-V virtual environments without requiring the use of any agents. There are many appealing features and benefits, including:
Image Level VM Backups – you are able to create application-consistent backups using advanced application-aware processing.
Enhanced Backup From Storage Snapshots for EMC HP and NetApp – allowing you to generate incredibly fast backups with low RPOs.
Scale-Out Backup Repository – you are able to create a single virtual pool of backups that can be assigned so you are able to easily extend your backup storage capacity.
Veeam Cloud Connect – avoid the expensive and complex task of building an off-site infrastructure by using fast and secure cloud backup.
SureBackup – allows you to test and verify every backup and virtual machine for recoverability.
Built-In WAN Acceleration – off-site backups can be retrieved as much as 50x faster, saving you bandwidth.
Direct Storage Access – vSphere backups can be performed faster than ever, and with reduced impact by using Direct SAN Access and Direct NFS Access to backup.
Recovery
Veeam allows for files to be restored incredibly quickly, as well as VMs and application items. Gain peace of mind knowing you have the ability to address virtually every imaginable recovery scenario. Additional features of the Veeam recover solution include:
Instant VM Recovery – allows failed VMs to be recovered in under two minutes.
Instant File-Level Recovery – guest OS files and folders can be easily recovered instantly.
Veeam Explorer for Microsoft Active Directory – individual AD objects, as well as entire containers, can be recovered instantly. In addition, user accounts and passwords are easily recovered and enable restores of Group Policy Objects, Active Directory Integrated DNS, and more.
Veeam Explorer for Microsoft Exchange – gain instant visibility and granular recovery of individual Exchange items, including hard-deleted items, detailed export reports for eDiscovery and more.
Veeam Explorer for Microsoft SharePoint – provides instant visibility into SharePoint backups, as well as easily find and recover specific SharePoint items as well as individual sites and site collections.
Veeam Explorer for Microsoft SQL Server – benefit from precise point-in-time restores due to fast transaction and table-level recovery of Microsoft SQL server databases.
Veeam Explorer for Oracle – enable precision point-in-time transaction-level recovery for all Oracle databases, including agentless transaction log backups.
Veeam Explorer for Storage Snapshots – individual files and entire VMs from EMC can be restored HP, and NetApp storage snapshots.
Native Tape Support – individual files or entire VM backups can be stored on tape, including features for growing enterprise environments.
Replication
Take advantage of advantage of image-based VM replication and streamlined disaster recovery to ensure your mission critical applications are always available. Veeam also offers:
Image-Based VM Replication – VMs can be replicated on-site for easy accessibility or off-site for disaster recovery.
Veeam Cloud Connection Replication – avoid the cost and complexity of building and maintaining a disaster recovery site with fast and secure cloud-based disaster recovery.
SureReplica – allows you to automatically test and verify VM replica for recoverability.
Built-In WAN Acceleration – save bandwidth and get replicas 50x faster.
Failover and Fallback – enjoy little to no business interruption with replica rollback and assisted failover and failback.
To learn more about Veeam Backup and Replication contact PNJ Technology Partners at (518) 459-6712 or info@pnjtechpartners.com.