A recent data breach investigation conducted by Verizon reported that cybercriminals have been intentionally taking advantage of human nature. These cyberthieves prey on natural human tendencies with attack patterns like phishing and a heightened use of ransomware. The details of this cybersecurity information were presented in the company's highly respected and widely read 2016 Data Breach Investigations Report.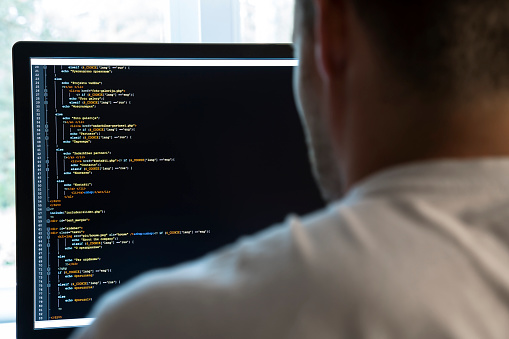 Details From This Year's Verizon Data Breach Investigations Report
The newest version of the Verizon data breach report shows a series of repeating themes that align with findings from previous years, yet the report specifically highlights the growing trend of cyberattacks that target computer users' basic human nature. The report states that nearly 90 percent of attacks are the result of financial / spying motivations. The vast majority of these attacks take advantage of existing vulnerabilities that have yet to be patched. This is quite the unfortunate fact, since patches for these vulnerabilities have been available for months and even years. All in all, the leading 10 vulnerabilities represent 85 percent of all successful attacks. More than 60 percent of known data breaches took place because the users' passwords were easy to figure out or flat-out stolen. The report makes it quite clear that basic computer and network defenses are insufficient in the majority of contemporary organizations.
Phishing Is on the Upswing
The report also states that phishing attacks have increased at an alarming rate over the course of the past year. This tactic involves sending an e-mail from a phony source with the hope that the computer operator will open the message and be exposed to its digital attack. According to Verizon, nearly one-third of all phishing e-mails were opened, representing a 7 percent increase from last year's report. It is interesting to note that 13 percent of those who opened phishing messages also clicked the malware attachments or links. After all, everyone loves to receive a message, and it's only human nature to open correspondence, regardless of its medium.
The Human Element Is the Overriding Theme of Modern-Day Hacks
Human nature and human errors are clearly responsible for a growing number of computer hacks. Sensitive information is often sent to the wrong person. Phishing e-mails are quite tempting to open as we all want to know what's in that mysterious message sent to our in-boxes. The common theme of these cyber missteps is the fallibility of human nature. Sure, some amazing advances in cybersecurity solutions have taken place over the past few decades, yet these high-tech tools can't guard against natural human tendencies.
Today's Three-Pronged Cyberattacks
The Verizon report keys in on the dramatic increase in three-pronged cyberattacks. These attacks are becoming much more commonplace as time progresses. Every organization should be hyper-aware of this style of attack. It begins with the transmission of a phishing e-mail that contains a link to direct the recipient to a harmful website. Sometimes, the message includes an attachment with malware rather than a link. The malware is downloaded, searches for sensitive information on the user's computer, steals it and uses any available credentials to log into other websites such as e-commerce stores or banking sites. It is especially concerning that these hackers can steal information in very little time. Verizon reports that 93 percent of cases take only a few minutes or less to breach a user's computer and steal his data / login information, etc.
Help Is Available to Protect Your Digital Data
PNJ Technology Partners is the trusted choice when it comes to staying ahead of the latest information technology tips, tricks and news. Contact us at (518) 459-6712 or send us an email at info@pnjtechpartners.com for more information.