With everyone so busy these days, people are searching for new ways to get more done and Microsoft Planner is an excellent tool for that. It allows teams and individuals to collaborate on any project in real time. It has so many great features that can streamline projects, helping you to achieve deadlines while producing better work.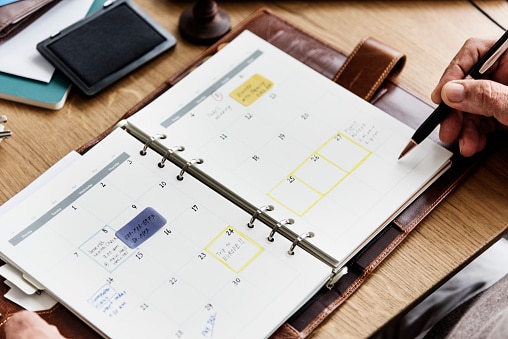 Each year, Microsoft works diligently to update its product line with helpful features for all products including its Planner. These features are designed to give users greater insight into project schedules, receive notifications of upcoming deadlines, and filter tasks accordingly.
The latest and one of the most useful features for the Microsoft Planner enables users to publish tasks to their Outlook calendar. This handy feature allows users to view their Outlook calendar alongside their personal calendar. This can give you a much better idea of what's coming up and what projects you need to work on first.
There are numerous other features like this that can cut time and stress out of your day. Since many are not familiar with these new functions, we're going over them to give users a bird's eye view of some of the most important new updates in MS Planner.
First things first: what to know about Microsoft Planner
MS Planner is a sophisticated work management app that comes as part of Office 365. Today, millions of businesses and offices worldwide are using Office 365. This product is part of Microsoft's cloud-based environment that includes well-known programs such as Word, PowerPoint, Excel and OneNote.
MS Planner offers its users the ability to organize any project, share files with others or even collaborate on a project. It features a very handy chat environment where employees can get together and discuss a project while jointly viewing files.
The Outlook Calendar
As a busy individual, you are probably looking for anything that can make your life simpler. Having a work calendar that integrates with your personal calendar is a big time-saver. You can now view or import Planner tasks into your Outlook calendar. Adding the task to your Outlook calendar can be accomplished using the iCalendar feed. This creates a link that members can share with others.
Publishing an iCalendar feed is simple as well. Start by tapping the ellipsis at the top of your page, then select the Add plan to Outlook calendar from the drop-down menu. A dialog box appears giving you the option to Publish or Unpublish your plan's schedule and other information. By selecting Publish, you can automatically send scheduling information to anyone with the iCalendar link. Now that person can open the plan in their own personal Outlook program.
Please note that you must be the plan owner in order to view and work with this feature. In addition, your admin has the ability to turn this feature off when setting up MS Planner.
Visually organizing your work
MS Planner allows users to organize their tasks into buckets. This feature makes it easy to categorize each task based on several factors. A task can be organized by the task owner, the status, the due date and other dynamics. You can designate a task as a Favorite or check to see which tasks are due first. Updating the status of any assignment or handing it off to another staff member is easy to do because tasks in Planner can be dragged and dropped between columns.
You might want to check and see who's working on a specific task or whether a task is overdue. Each plan has its own Board with Charts view. By checking the Charts view, users can see the overall progress of the task. Who's been working on it? What still needs to be done? The Charts view gives you lots of important information about any task.
Adding iCalendar link to Outlook
Click on the option called Add to Outlook to add the plan to your own Outlook calendar. This prompt opens up your personal Outlook calendar in Outlook on the web. The dialog box contains the same iCalendar link and the calendar name (which you can change if you'd like to rename the plan.) Once you've created an iCalendar link, you can then paste it into any iCalendar app. Users who have the link can easily view your plan's task information.
Adding a plan to your Outlook calendar if not the plan owner
Sometimes the plan owner will want to share their iCalendar link with you so that you can add it to your personal Outlook calendar. To accomplish this, click on the ellipsis at the top of the plan and select Add plan to Outlook calendar in the drop-down menu that appears. Now you'll have the option to review everything before saving it. Once the plan is saved, all info is imported to Outlook. You can view the details using Outlook. The plan now appears under People's calendars. Select the plan to view all the details.