If you have any employees that are working remotely, you want to make sure they are keeping company data secure at all times. Use these tips to make sure you have safeguards in place.
Many companies are turning to mobile workers in order to provide added flexibility for working requirements. When you pair the increased amount of mobile workers and the increase of cyber attacks, safety becomes an even larger concern for many companies. If your company is currently employing mobile workers or is considering doing so in the near future, there are a few things you can do now to ensure they are being safe for themselves as well as for your business and clients.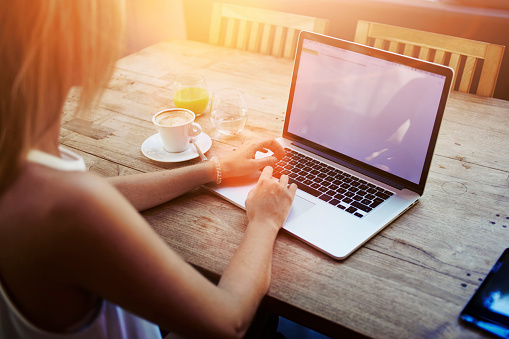 Limit or Prevent the Use of Open Wi-Fi
Wi-Fi that is free and open is something that many mobile workers look for. The reason for this is because it is easy for them and cheaper since they are not having to pay for it at all. This poses a huge security threat, however. since these networks are free to join, anyone can do so and anything that is sent through these networks can be seen if someone knows how to search for it. If your business sends secure documents over the internet, make sure to put a policy in place that restricts the use of open Wi-Fi. It can be difficult to prevent this from happening completely so you may also want to consider providing secure Wi-Fi hotspot devices for them to use. If they use a network at home, make sure they know they need to password protect it so it can remain safe and secure as well.
Require the Use of VPN's on all Devices
Whether you equip your employees with laptops or they simply use their mobile phones for work, make sure they have to use a VPN in order to have access to company data. If the device is provided by your company, install a VPN and provide them a password so they can have access, even if they are working remotely. Some companies require this to be done when they are not in the office before they can even get access to their email account. It is a great way to provide an extra layer of protection for your company.
Require Passwords to Be Changed Periodically
If you have data or devices that are password protected, urge your remote workers to change these and then require that they be changed on a regular basis. You should also put password parameters in place so they create complicated passwords that are not easily guessed. As a rule of thumb, passwords should be changed every 90 days or more. Passwords should be changed on all devices and programs. If you provide the devices to your remote workers, you can set up the systems to automatically prompt a password change. If they do not change their password by the deadline, you can also set up the devices to lock them out. This would require your IT department to unlock the computers and ensure your remote workers update their password. It may be hassle for the remote workers if they forget but once they do it once, they will be sure not to do it again and it will better protect your company.
If you need help securing your data to help protect your company and remote workers, be sure to contact PNJ Technology Partners in Albany via (518) 459-6712 or info@pnjtechpartners.com. They can help you ensure your company is protected even when data is accessed outside of your office.