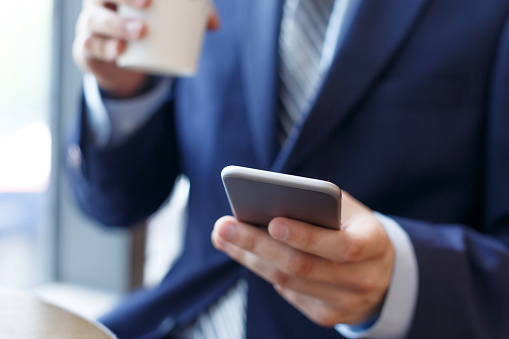 After nearly a year of buzz and hype, this summer Microsoft unveiled their Windows 10 operating system (OS) with a bevy of new features to help home users and businesses alike do more with their technology. Now a few months later, Microsoft revealed their new line of hardware that will features the OS, with their Windows 10 Devices Event on October 6th. A wide range of tech was introduced to audiences via live stream around the world, including wearable devices, phones and more. The devices featured at Microsoft's event include:
The Microsoft Band
The newest version of Microsoft's wearable device is based on customer feedback garnered during the first generation.
The new band is thinner, flexible in all directions, and has a curved screen.
A barometer feature has been added that allows users to track elevation.
The band can also sync with Microsoft Health across devices for easy review of data.
The band is great for golfers, with new features that let it keep track of your shots, club choice, and generate scorecards while you play.
Lumia 950 ad 950 XL
These smartphones come with new antenna so that no matter where you are holding them, you get the best signal.
New Octocore and Hexacore Qualcomm processors are being used in the XL and 950 respectively.
The 950/950XL will employ liquid cooling to keep from overheating.
Both phones will also come with the 20MP camera with triple LED for natural flash.
Optical stabilization will also be implemented to help with photography.
The 950 will have 32GB storage, with the option of an SD card for further space.
USB-C will be used to charge, with its faster connection allowing for over 50% charge in 30 minutes.
Windows Hello allows users to unlock their phone with just by looking at the screen, via facial recognition.
Microsoft Surface Pro 4
The screen is .3 inches larger without changing the overall device size.
The new surface pen has a tail eraser and a new tip with 1024 levels of sensitivity, designed to give you the same sense of ink coming out of a pen, with more pressure applying more ink.
The pen features an all year battery.
There are 5 different colors and interchangeable features for the pen.
According to the event, the Surface Pro is said to be 50% faster than the Macbook Air.
Microsoft Surface Book
This is the first laptop built by Microsoft, at 13.5″ diagonal with 6 million pixels.
The keyboard has backlit keys, and is designed to run silently.
It has a Glass track pad with 5-point multi-touch across.
The laptop features a fully functional laptop GPU.
A specially designed hinge allows users to fold it over so that it can become a tablet.
While not all on the market quote yet, these new devices present exciting advances in mobile tech for users in the personal and professional settings. Be sure to stay informed of the latest in tech news to be sure you're getting the best options available.
Keep up to date with the latest technology and stay ahead of the curve with the way you communicate. Contact PNJ Technology Partners at (518) 459-6712 or send us an email at info@pnjtechpartners.com for more information.