Google AdWords' new Customer Match feature allows for customized targeting of users, enabling small businesses to help their advertising dollars go further.
After a long wait and many rumors, Google finally announced the addition of the Customer Match feature to its AdWords service at New York's Advertising Week in November. This innovative new feature allows Google AdWords users to move past relying on previous online actions, demographics or affinities in targeting users for AdWords advertisements and directly target ads at a custom-defined user base. For small businesses who rely on Google AdWords as an essential part of their online advertising budget, the new Customer Match feature has the potential to make your ad dollars go further.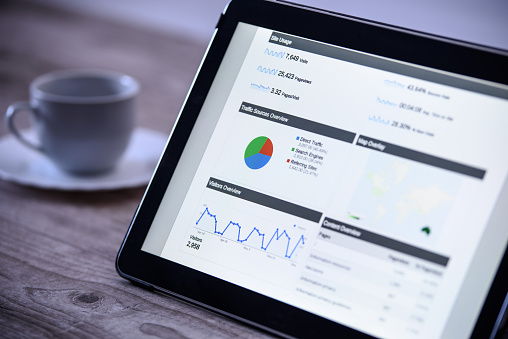 Before the introduction of Customer Match, businesses utilizing Google AdWords could only target users based on their characteristics such as past searches or demographic information. Customer Match enables companies to directly define their own user base by just uploading a list of curated email addresses. Once this email list is uploaded, Google will attempt to match these emails with addresses used for various Google products. The resulting list can be utilized by businesses to target ads at their defined user group on Gmail, YouTube or Search. Businesses also have the option of using their customized user group with the Similar Audience feature, which will generate a user group with demographics and online behavior that corresponds to your defined group.
So what does Customer Match mean for small businesses who use Google AdWords as part of their online marketing campaign? This innovative new feature has the potential to increase the effectiveness of your AdWords campaign by specifically retargeting users at critical stages in a sales process. In other words, based on your knowledge of your email list, you will be able to target different ads at users depending on whether they are a new lead, a first-time customer or a frequent shopper.
Moreover, your business will increase its ability to reach your audience by moving beyond reliance on email messages. Ads sent to your mailing list can easily end up being directed to spam, deleted without being read or ignored entirely if forwarded to a little-used email address. In contrast, Customer Match allows you to target each individual on your mailing list as they conduct Google searches or watch videos on YouTube, even if they haven't checked the email you have listed for them in months. Moreover, an email message will reach your target just once; a Google AdWords ad utilizing Customer Match can allow you to interact with your audience members every time they check their email, conduct a search or watch a video–potentially dozens of times a day. The Similar Audience feature can augment your reach even further, as the corresponding feature in Google Display Network has been shown to increase an ad's reach by as much as 10 times.
Does your small business have questions about the ins and outs of Google AdWords? The experts at PNJ Technology Partners can help your business navigate the world of online advertising. Contact us today at (518) 459-6712 or info@pnjtechpartners.com to learn more.